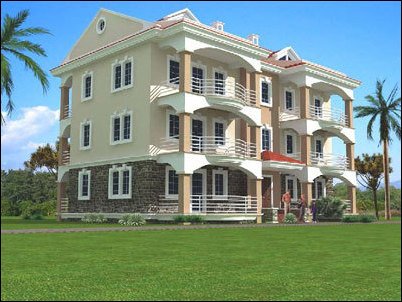 (PRWEB) July 12, 2007
Property Investment Specialists Taycasavillas are offering customers purchasing one of their exclusive Dalaman Gardens apartments £7,500 worth of furnishings until July 31, 2007.
This amazing offer comes as the first phase of the luxury development nears completion with only a handful of properties still available for purchase in an area declared as a 1st degree tourism region by the Economist (Turkeys equivalent of Times Magazine). When buying an apartment through Taycasavillas in the Dalaman Gardens development, the property will be fully and tastefully furnished and full air conditioning will be installed in every room, compliments of Taycasavillas.
An 18 billion Dollar Tourism Project is planned for Dalaman with 3 billion Dollars being allocated to infrastructural developments such as Dalaman Airport, the areas 3 Marinas and an astounding 18 hole golf course, all factors making the area a real estate hot bed for buyers and investors alike.
The Dalaman Gardens development itself enjoys stunning accolade winning architecture and offers buyers all the luxuries associated with the perfect property abroad and of course, buying a property in Dalaman in the current market climate will ensure excellent capital growth and residual income potential and with a 2 bedroom en-suite apartment costing only £57,850, there has been no better time than now to buy a property in Turkey.
Dalaman itself is a little Turkish Mediterranean town on the south of the coastal road but most holiday visitors just pass through Dalaman Airport and on to their destination.
The Ministry of Culture declared Dalaman as a touristic resort at the beginning of 2005 and many travel agencies have begun to invest and build 5 star hotels along the wonderful coastline.
The airport's new terminal is due to be completed this season, which means direct flights to Dalaman airport from many more European cities. After the expansion the airport will have a capacity of 10 million visitors. This will be the third largest international capacity in Turkey. Many tourists will have more opportunities to spend their holidays in and around Dalaman all year round.
Dalaman boasts one of the most beautiful Mediterranean beaches around, with 10 km of pure white sand, crystal blue waters and pine-covered slopes. Along with the beaches there are many other attractions in the area: Sulphur thermals (ı.e. mud baths, skin therapy), rafting on the Dalaman river, camping, scuba diving, water sport utilities, a lake, hunting and fishing.
Dalaman looks set to be the next property hot spot in Turkey.
Secure the perfect property investment in Turkey and reserve off-plan for a refundable/transferable deposit of £2,000.
Contact Taycasa Villas on +44 (0)800 0086 721 or visit Taycasavillas for more information.
###