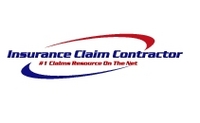 Plantsville, CT (Vocus) September 28, 2009
Insurance Claim Contractor Groups' newest division, LocalPropertyDamageAppraisers.Com has seen a rapid increase in appraisal requests throughout the US, as well as expansion in its network of property damage appraisers. Recent appraisal requests have included auto damage appraisals, motorcycle damage appraisals and property appraisals due to water, fire, hurricane and storm damage. Both property owners and insurance adjusters are consistently utilizing ICC's LocalPropertyDamageAppraisers.Com division to locate local appraisers and acquire a quick response for settling the insurance claim. Even Canadian insurance companies have been making use of the resource to find property damage appraisers in cities and towns all over the US.
This newest division mirrors the resources of Insurance Claim Contractor Groups' PostInsuranceClaim.Com division, where property owners and adjusters are able to post claim information and connect with a local professional specializing in their insurance claim project. Once the details of the claim are submitted, the customer posting the claim will receive contact from an insurance claim professional with 48 hours.
Insurance Claim Contractor Group is excited to announce a partnership with Buildproof. Buildproof is changing how homeowners and contractors interact, by applying best-in-class technology, a secure payment system and easy to use project management tools. Buildproof's online system allows insurance restoration, home construction or remodeling projects to be managed more effectively. Homeowners and contractors use the Buildproof system together to communicate, set milestones and manage "safe housed" monies committed to a project. By simplifying the process and making it infinitely more understandable - it reduces the risk and greatly increase the likelihood that insurance claim projects run smoothly. This empowers homeowners to take a more proactive, more effective role in the management of a construction or renovation project and it also empowers insurance restoration contractors, helping them make better business decisions.
Insurance Claim Contractor Group is also in the development stages of its third division, a resource for insurance agents to obtain qualified leads for all types of insurance policies.
Some of the newest clients to InsuranceClaimContractor.Com include:
-PuroClean Restoration Specialists; serving Collin County, Denton County and all of North Texas - A 24-hour emergency fire and water damage restoration company. PuroClean Restoration Specialists core services include water damage restoration, fire damage restoration, mold and mildew mitigation, trauma and biohazard cleanup and all insurance restoration related repairs. They will work directly with your insurance carrier to return your property to its pre-loss condition.
-Spiegel Property Damage Consulting & Forensics - Offers expert testimony, consulting and third party evaluation services related to property damages subsequent to Fire, Water, Smoke, Wildfires, Mold and bacterial Damages as well as Construction, Reconstruction and Construction Defect related problems. Spiegel Property Damage Consulting and Forensics areas of expertise include Mold Remediation, Water Damage, Fire & Smoke Damage, Wildfire Experts, Flooring Forensics, Structural Damage, Construction Defect and Industry Standards of Care. Their service area includes Los Angeles County, San Diego County, Ventura County, Orange County, San Bernardino County, Riverside County, Santa Barbara County, and are also available nationally
-Exclusive Home Improvement, Inc. - A leader in Chicago insurance restoration and home improvement remodeling services with over fifteen years of experience. Exclusive Home Improvement Inc.'s insurance claim home remodeling specialties include kitchens, bathrooms, attics and basement refinishing room additions, new construction and green remodeling. Their restoration services include both residential and commercial reconstruction.
-ACI Restoration - A full service fire and water restoration company in West Virginia. ACI Restoration provides hurricane and hail damage remediation, water extraction and mold removal services, trauma cleanup, smoke and odor remediation, as well as general construction, remodeling and rebuilding associated with property damage in West Virginia.

Heartbeat Medical & Environmental Safety - A leader in Oregon crime scene cleaners and mold restoration. Their elite group of professional technicians specializes in the remediation of biohazards resulting from trauma scenes. Heartbeat Medical & Environmental Safety also offers defibrillator sales and service, certification training in First Aid and CPR, BLS Healthcare Provider, and Blood Borne Pathogen, while complying with all O.S.H.A and State Health Department guidelines.
Western Claims & Appraisals - Providing physical damage appraisals in Northern California since 1978. Western Claims & Appraisals services include auto and motorcycle damage appraisals, truck and heavy equipment damage appraisals, property damage appraisals, logging and cargo appraisals, farm equipment and inland marine appraisals, motor home, RV and boat appraisals. They also offer diminished value claims services, insurance adjusting and inspection and investigation services in Northern California.
About Insurance Claim Contractor Group
Insurance Claim Contractor Group LLC offers many online marketing services to enhance insurance claim providers online visibility and drive traffic to their businesses. Some of Insurance Claim Contractor Group's services include, but are not limited to:
National Online Directory Listing Service
Lead Generation Service (PostInsuranceClaim.Com)
Website Design & Development Services
Search Engine Optimization Services
Search Engine Marketing Services
Banner Advertising
Interactive Marketing
Podcasting Services
Newsletter & Collateral Development
Email Marketing Services
Property Damage Appraisal Services (LocalPropertyDamageAppraisers.Com)
###