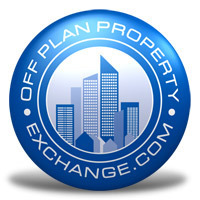 London (PRWEB) June 11, 2008
Home buyers and real estate investors can now choose from a larger selection of properties on leading new homes for sale website, Off Plan Property Exchange, after the site boosted its seller numbers through affiliate marketing.
Via Commission Junction, the website has joined up with thousands of affiliates who advertise the companies property listing service, and receive up to £30 in commission for each sale they make.
With a £99 special offer currently running, where sellers can advertise up to 200 properties for three months, the affiliate scheme has encouraged more property sellers than ever to sign up in the past month.
The range of property investment opportunities and new homes for sale on the website has now substantially increased, giving buyers and real estate investors greater choice from around the world.
Stuart Atkinson, executive director, said: "We chose commission junction because they are one of the largest affiliate aggregators in the world and it's a cost effective way of getting exposure. It has really been very successful for us because it has led to several new sellers signing up to the website. This in turn benefits buyers and property investors because they have a great choice of real estate investment opportunities to choose from."
For sellers, the £99 offer runs until July but the recent demand and high take up means it has been extended.
Anyone wishing to become a new homes for sale affiliate can visit the site to apply.
# # #