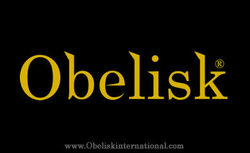 (PRWEB) February 12, 2008
Property prices in Vietnam increased by 50% on average in 2007, largely fuelled by investors shunning the stock markets in favour of the more gainful property investment sectors.
In 2007, Vietnamese expatriates purchased property en-mass creating an exponential hike in housing and land prices, prompting the Vietnamese government to draft new laws in a bid to curb soaring prices.
The estimated capital injection into the Vietnamese property investment market for 2007 is US$5 billion, the majority of which is from foreign direct investment (FDI).85% of total FDI was pumped into the Ho Chi Minh City (HCMC) property development; many districts in HCMC saw land prices increase by 70% to 200%.
At present only transfer taxes are payable on the sale of a property. However, as most sales are paid in cash, the government has experienced difficulties gauging exact volumes and collecting capital gains tax.
Property prices in Hanoi and HCMC have tripled in the past year alone - especially in the luxury sector. In 2006, new apartments were sold for US$80,000 but by the summer of 2007, this rose to a massive US$240,000 in Hanoi. Foreign investors can buy into 'pure investment' property, such as hotels and resorts, for rental and leasing contracts by investing in construction and development of the projects - none of which can be for their own personal use.
A foreign citizen can own property outright as long as they are a registered Vietnam resident. However, if the Vietnamese residency is relinquished the dwelling will automatically become state property, unless it is sold, donated, or bequeathed etc. within 90 days of departure.
Although market indicators are very good in Vietnam (albeit a guesstimate), I personally believe there needs to be stronger assurances and fewer restrictions put in place for foreign property investors. As part of the rigorous market analysis we carry out at Obelisk, we will continue to monitor the market for changes that will enable a safer environment for property investors to enter.
In our recent market analysis, over 30% of our client-base favours the more accessible, transparent Eastern European markets, with many dismissing the notion of the new Asian markets. Not one of our clients expressed interest in purchasing property in Vietnam, regardless of a 20% to 30% growth rate forecast for 2008.
If foreign property investors are given full and complete ownership rights to property in Vietnam, the market will become much more flexible and therefore, much more desirable.
About James Gonzalez
James has a vast market knowledge and background within the world of property. Prior to joining Obelisk as Market Analyst, James worked for CB Richard Ellis (Hong Kong), Healey & Baker and Hamptons. James' key role at Obelisk is to research, analyse, and identify viable and profitable emerging markets for property investors to enter.
About Obelisk
Our extensive research and analysis, whether it is through an Obelisk own development or via a developer partner, determines exactly where to build, what to build and when to build, from concept through to completion, making Obelisk unique within the property investment market.
Obelisk's market leading, robust selection process ensures only the best financially secure property investments, safeguarding the future of our investor clients.
All projects undertake compulsory due diligence making Obelisk the only overseas property investment company who provides clients with complete peace of mind.
For more information on overseas investment, and to find out about Obelisk's latest projects, contact Obelisk free on: 0808 160 0670 (UK) or 1800 932 514 (IRE) or visit http://www.obeliskinternational.com/ .