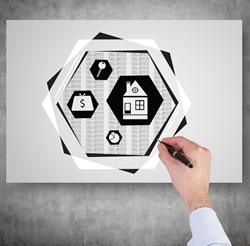 (PRWEB) July 30, 2015
With over 1000 properties and 5000 calls taken each month, property management experts Back Office Pro manage all stressful property management tasks such as screening tenants, collecting rent and handling move outs. With more than a decade of experience in data and property management, the experienced workforce studies every property manager's unique business process to ensure management is adapted effectively for each individual. Back Office Pro delivers quality adapted back office services which allow clients to focus on US and worldwide business development.
Back Office Pro offers a plethora of exclusive services for property management companies including tenant procurement assistance, vendor coordination, document assistance and management of customer service. Ensuring that tenant background verification, as well as liaising with property owners, Back Office Pro deals with all essential jobs so that property managers businesses don't have to.
Finding new clients is a top challenge for property managers, with customer service being a key driver for tenant retention. A recent survey by Housingrights.org.uk shows how customers are likely to tell others about customer service experience. 32% of tenants were satisfied that landlords listen to them and act upon their views, making them three times more likely to renew leases when satisfied with property management. The findings show that satisfied tenants result in renewal rates of more than 70% on average.
Vijay Menon, Business Head at Back Office Pro said, "Back Office Pro removes the stress that property management can bring. We deliver tenants with amazing customer service, bringing a human touch to all customer interactions".
"79% of high income households are likely to be soured by a bad experience. This is something we aim to avoid. Word of mouth is the best way to find customers in this industry, and we aim to have every message be a positive one for ourselves and our clients."
Back Office Pro can help clients deliver better customer service. This can make a real difference in businesses as 75% of people believe that calling is the most effective way of receiving a quick response. When outsourcing, core areas of focus include accessing better talent, access to better technology and improving analytical capabilities.
Property management companies can benefit from Back Office Pro services in many ways. Based on data from ManPowerGroup, businesses can experience higher employee engagement, increased employee turnover and reduced competitiveness. 56% of companies can also experience an increased ability to serve clients.
For more information visit: https://www.backofficepro.com/property-management/