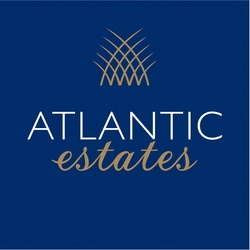 I have known Artur for over 10 years and believe that his business model and knowledge of the market in Portugal matches that of our own
Vilamoura, Portugal (PRWEB) January 15, 2009
Portuguese property agent Atlantic Estates has agreed to partner with UK-based Headlands International to assume management of Headlands clients in Portugal. Stephen Headland, Managing Partner at Headlands International, and Artur Simes, Managing Director of Atlantic Estates recently announced the partnership which goes into effect immediately.
Under the terms of the agreement, Atlantic Estates will assume responsibility for managing the database of several hundred Headlands clients interested in buying properties in Portugal.
Headlands is in the process of streamlining its international business in order to focus on a new venture, Pure Investment Company. This new business will be based out of Headlands headquarters in Northamptonshire. Segments of Headlands business will be merging with selected partners overseas.
"I have known Artur for over 10 years and believe that his business model and knowledge of the market in Portugal matches that of our own," says Headland. "Atlantic Estates is an influential partner to have in the east, west, central Algarve and Lisbon coasts."
"Headlands is a very respected name in overseas property sales," says Simes. "We are very proud to be acting as their exclusive partner in Portugal. No doubt our joint efforts will prove mutually beneficial in the new year."
Transition work is already underway at Atlantic Estates' Vilamoura office.
About Atlantic Estates
Atlantic Estates is celebrating its 6th year providing professional, personalized service to those selling and buying prestige properties along the coasts of Portugal. Headquartered in Vilamoura in the center of the Algarve, Atlantic Estates also covers the Estoril and Silver Coasts with an office in Cascais. Through arrangements with select international agents, the company's client base extends across Europe including the U.K., Ireland, the Netherlands, Germany, Denmark and Russia. Their philosophy of innovation, exclusivity, technology and service is a hallmark intended to maintain the company's commitment to its clients while staying a step ahead of the competition.
http://www.atlantic-estates.com
About Headlands International
Established in 1969, Headlands International is one of the oldest and most respected overseas real estate companies in the United Kingdom. The head office is in Northamptonshire. The company has won numerous awards in recent years for their work selling property in Bulgaria, Cypress, Italy, Portugal, Spain and Turkey. Headlands pride themselves on the quality and range of their property portfolio coupled with a seamless and professional one-to-one service. Currently in the works is a new venture to launch soon, Pure Investment Company.
###