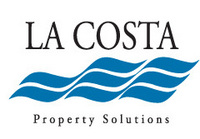 It's important to note that if people buy or rent directly with property owners, they are not protected by the Decreto. This is why it is better to use a real estate agency that is compliant with Decreto 218
Marbella, Spain (PRWEB) December 9, 2008
In order to protect the rights of their property buyers and vendors on the Costa del Sol, real estate company and Spanish Property specialists La Costa Property Solutions recently announced their intent to fully comply with the new law for real estate agents and developers selling or renting properties on the Costa del Sol.
"It's important to note that if people buy or rent directly with property owners, they are not protected by the Decreto. This is why it is better to use a real estate agency that is compliant with Decreto 218" says Justin Thompson of La Costa.
The Decreto 218/2005 is a law that has been in existence for over 2 years and the Junta de Andalucia is now enforcing it strongly, sending inspectors to make sure agents and developers are complying with the law and handing out fines if this is not the case.
All agencies must have a Decreto 218 Compliance notice on display in their office and failure to comply with this can result in fines ranging from up to €5,000 for minor offences to €400,000 for more serious offences.
"The cost to a small agency like ours to implement the Decreto guidelines is extremely high both in time and effort, but we believe it is the only way forward. We strongly feel that initiatives and laws such as this can only help to improve people's perceptions about buying property in Marbella and the Costa del Sol and will ultimately help to diffuse some of the negative press the area has experienced over the past couple of years" says Maximo Alvarez, MD Of La Costa
La Costa Property Solutions are an established and experienced full services real estate company based in El Rosario, Marbella and specialize in property sales, holiday rentals, property management and long term rentals on the Costa del Sol.
For more information about the La Costa services, please visit La Costa Property Solutions
###