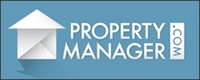 We are creating a site that property managers will regularly visit to see what new and interesting perspectives have been posted
Santa Barbara, Calif. (PRWEB) July 9, 2009
AppFolio, Inc. announces the launch of PropertyManager.com, a new destination website for property management expertise, best practices and resources. PropertyManager.com enables property managers to expand their networking reach and learn from industry thought leaders and peers from across the country, so they can more quickly grow their business.
AppFolio provides web-based property management software that is designed for today's residential property managers. PropertyManager.com was developed after recognizing the need for a centralized source of expertise and best practices for property managers. PropertyManager.com fulfills this demand - it is updated regularly with interesting articles, videos and educational content on a variety of topics from industry thought leaders.
Topics Include:

Real estate trends and what they mean for property managers.
Internet marketing tips and best practices, with easy ways to get started.
Ideas on increasing profitability and efficiency for property management businesses.
Resident retention best practices and ideas.
Legal and other industry topics.
Interviews and perspectives from other property managers.
"We are creating a site that property managers will regularly visit to see what new and interesting perspectives have been posted," said AppFolio's Vice President of Marketing, Aimee Miller. "PropertyManager.com is fun to read, educational and offers real tactics that property managers can easily implement, often in just a few minutes. The site goes beyond the basics to provide tools and perspectives that property managers can use to grow and better manage their business."
Headquartered in Santa Barbara, AppFolio was started by a team of technology leaders with proven experience creating software that businesses love to use. AppFolio creates complete, easy-to-use, web-based solutions for multiple vertical markets and the first AppFolio product was specifically created for small and mid-sized residential property managers. With investors including Cisco Systems, BV Capital and the Investment Group of Santa Barbara, AppFolio has secured $22 million in funding to date.
# # #