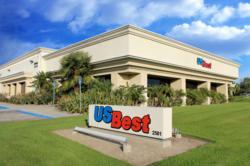 Increasing curb appeal is important to maintain the values of homes and entire neighborhoods
Irvine, CA (PRWEB) September 30, 2012
National REO repair and property preservation contractor, U.S. Best Repair Service, Inc. is exhibiting at the California Realtor Expo 2012 in booth # 223. US Best Repair Service will have representatives on hand to both discuss and answer questions in relation to the default servicing industry from a contractor's perspective. Contractors, like U.S. Best Repair Service, are commonly referred to as mortgage field service companies. They provide services for defaulted properties such as occupancy inspections, vacant property registrations, curing code violations, property maintenance, rehabilitations and more.
Increasing "curb appeal" is important to maintain the values of homes and entire neighborhoods. Oftentimes, it's easy to determine which home on the block is the foreclosure home-it's the dilapidated one with the overgrown lawn and boarded windows. Field service departments, like U.S. Best Repair Services Capital Repairs Department, focus on making a property look great by increasing its curb appeal. The overall strategy is to ensure that properties being cared for stand out in a positive way when compared to neighborhood properties, and not be a negative focus of the community. Some of the methods for increasing curb appeal are re-painting, extensive attention to the landscaping, and other exterior repairs. Visit U.S. Best Repair Service at the CAR Expo and learn more about curb appeal and its benefits to the default services industry.
U.S. Best Repair Service will also be teeing off at CAR's 7th Annual Housing Affordability Fund Golf Classic on Monday. The CAR Housing Affordability Fund(H.A.F.) was established in 2002 as a charitable non-profit fund, whose purpose is to provide direct assistance to address the housing crisis in California.
About U.S. Best Repair Service, Inc.
U.S. Best Repair Service, Inc. is a privately owned and operated property preservation company located in Irvine, California. "US Best Repairs" provides the highest quality nationwide service and specializes in Property Preservation & REO Repairs and Maintenance. Its mission is to provide extraordinary service at every opportunity by exceeding expectations of timeliness and quality at the most competitive pricing in the industry.
# # #