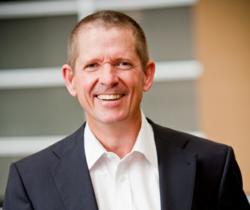 The national reach of PropertyAccess's network combined with their local presence and breadth of services were critical factors in our decision to partner with them," said Stuart Morton, Joint Managing Director, Cashel USA Property Partners
Austin, TX (PRWEB) February 08, 2012
PropertyAccess, a leading provider of national property management services for professional investors, today announced an agreement with Cashel USA Property Partners in which Cashel will purchase up to $500 million in distressed single family residences in the United States. As part of the agreement, PropertyAccess will work closely with Cashel in the assessment and acquisition phase before going on to manage the entire lifecycle of the purchased properties from renovation, maintenance, rental management and future resale.
"There is a new asset class emerging in the United States, the single family rental (SFR). The amount of interest it's garnering from the capital markets coupled with the unprecedented volume of potential inventory is creating an economic opportunity that hasn't been available before in residential rental housing," said Paul Hayman, CEO, PropertyAccess. "This opportunity brings with it dramatic social and economic benefits that can positively impact families and neighborhoods across America while at the same time providing economic returns for investors. Cashel's decision to invest in the United State's distressed housing market is a significant milestone for the industry and key indicator of the potential return investors can foresee from converting foreclosed and REO properties into rental opportunities."
The Federal Housing Finance Administration (FHFA) recently began the pre-qualification process for investors interested in acquiring and renting REO properties from the FHFA. As part of the pre-qualification process, investors must prove they have the financial means to bid on and hold properties long-term and the property management expertise to ensure properties are well maintained throughout the life of the investment.
For investors like Cashel who are seeking to optimize returns of their large SFR portfolios, PropertyAccess and its partners offer an unparalleled single source solution to manage every stage of the property lifecycle including:

National coverage with scalable, reliable and centralized management, billing and reporting systems.
In-depth local knowledge on property and market conditions.
Local services to assess, evaluate, repair/rehabilitate, lease and manage properties in addition to knowledge and support for future disposition.
"The national reach of the PropertyAccess network combined with their local presence and breadth of services were critical factors in our decision to partner with them," said Stuart Morton, Joint Managing Director, Cashel USA Property Partners. "Based in Australia and wanting to invest a significant amount of capital into the US distressed housing market presented a number of challenges. By working with ProperytAccess, the vast majority of these challenges can be overcome and compliance with our strict risk management requirements can be achieved."
"Our investors get the benefit of this once in a lifetime opportunity to buy houses at yields not previously seen in this asset class. Cashel's strategy of purchasing high yielding property well below replacement costs and holding for five to seven years as the housing market recovers provides an excellent opportunity for private capital to enter this space and help stabilize neighborhoods," added Morton.
About PropertyAccess
PropertyAccess, a division of TenantAccess, is a single source national property management solution for professional investors. PropertyAccess delivers the full spectrum of services addressing the property management lifecycle including valuation, acquisition, renovation, leasing, management, maintenance, and future disposition. With a national network of over 500 local property managers, brokers and leasing agents, PropertyAccess is an enterprise level solution built to serve enterprise level customers with national reach and local knowledge. TenantAccess is a subsidiary of FirstService Corporation. For more information, visit http://www.PropertyAccess.com and http://www.TenantAccess.com.
About FirstService
FirstService Corporation (NASDAQ: FSRV) is a global leader in the rapidly growing real estate services sector, providing a variety of services in commercial real estate, residential property management and property services. As one of the largest property managers in the world, FirstService manages more than 2.3 billion square feet of residential and commercial properties through its three industry-leading service platforms: Colliers International, the third largest global player in commercial real estate services; FirstService Residential Management, the largest manager of residential communities in North America; and Property Services, including Field Asset Services, one of America's largest providers of property preservation and distressed asset management and FS Brands, one of North America's largest providers of property services through franchise networks.
FirstService generates over US$2.2 billion in annual revenues and has more than 20,000 employees worldwide. More information about FirstService is available at http://www.firstservice.com
About Cashel USA Property Partners
Cashel USA Property Partners was established to enable Australian capital partners the opportunity to invest in the single-family home foreclosure and REO property market within the US. Together the principal shareholders; Cashel House Group, an independent & privately owned investment services organisation, and Greenfield Capital Limited, a developer of residential land subdivisions; bring a wealth of fund management, property asset management and investment evaluation expertise to the team.
Increasing their presence in the US with a new office to open in Dallas in the coming months puts Cashel USA Property Partners on track to extend this investment opportunity more broadly, including investors in Asia, the US & UK.
For more information visit http://www.cashelusa.com.
###