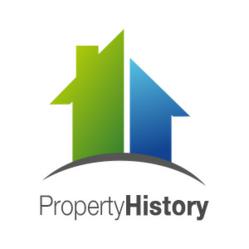 Due diligence is the most important part of any real estate transaction.
New York, NY (PRWEB) May 14, 2013
PropertyHistory.us.org is warning customers about popular real estate ripoff scams, company officials said yesterday.
"As the real estate market continues to become more active, ripoff artists are coming out of the woodwork," a company spokesman said. "Our goal is to make sure that none of our customers become ripoff victims."
The most common ripoff, the company said, is the Craigslist Rental Scam. That's when someone puts an apartment up for rent that they don't really own.
"What they'll do is get you to Western Union them the deposit in exchange for the keys," the spokesman said. "Once you send them the money, you never hear from them again. It's a classic ripoff."
The second most popular ripoff is people claiming they will do repairs on a home you are buying before escrow is released. They know that the closing process is hectic and you won't have a chance to check to see if the repairs are actually done. Then, when you move in you discover that you are now responsible for them.
"Never release any money from escrow until you have checked everything out from top to bottom," the spokesman said.
The third most popular ripoff is the Vacant Lot Scam, the company said.
"Someone will tell you that a vacant lot is ready to be wired for electricity, water and sewer connections," he said. "You'll buy the lot thinking you can build a home there. Once you start, however, you find out that no utility service is available and the land is worthless."
This ripoff can be avoided if you check with the local town hall to confirm utility access, the company spokesman states.
"The bottom line with all of these ripoff scams is that if you do your research first, you can avoid them," he said. "Due diligence is the most important part of any real estate transaction."
About PropertyHistory.us.org:
PropertyHistory.us.org allows consumers to look up the value of any home on or off the market. View property records like foreclosures, flood damage, previous owners, current market value and more. Get more information about a current residence or a property you are interested in purchasing with this large property database. Visit PropertyHistory.us.org to chat with a live representative, call 1-866-434-4253, or email Manager(at)PropertyHistory(dot)us.org with any questions or concerns.