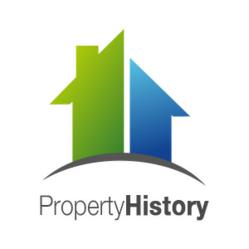 The most common types of real estate-related scams these days are based on Craigslist.
Cleveland, OH (PRWEB) May 21, 2013
PropertyHistory.us.org has launched a large scale campaign to help their customers avoid becoming scam victims, the company said yesterday.
"We want our customers to be aware of all the different types of crooked deals scam artists try to pull in the real estate market," he said. "When people know about scams, they are less likely to become victims."
The campaign will cover their social media outlets as well as their blog at http://www.propertyhistoryblog.us.org, he said.
"As soon as we find out about a scam, we will post information explaining it and telling customers how they can avoid becoming a scam victim," he said. "That is the best way we can protect our customers."
The most common types of real estate-related scams these days are based on Craigslist, he said.
"People post information offering to rent an apartment they don't own," he said. "Then, they ask people to send money through Western Union to pay the deposit. Then they disappear."
Another common scam is selling vacant land claiming that the customer can easily develop it, he said.
"Once the person owns the land, they find out that there is no way to hook up to electricity, water and other utilities," he said. "People fall for this scam on a regular basis."
Their social media outlets and blog posts will be updated with anti-scam information on a regular basis, he said.
"It's the least we can do to help people avoid scam artists," he said.
About PropertyHistory.us.org:
PropertyHistory.us.org allows consumers to look up the value of any home on or off the market. View property records like foreclosures, flood damage, previous owners, current market value and more. Get more information about a current residence or a property you are interested in purchasing with this large property database. Visit PropertyHistory.us.org to chat with a live representative, call 1-866-434-4253, or email Manager(at)PropertyHistory(dot)us.org with any questions or concerns.