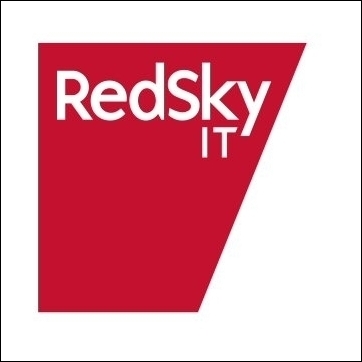 We're looking forward to again attending this prestigious convention, this time under our new name
South Plainfield, NJ (PRWEB) June 19, 2006
RedSky IT, the leading supplier of property management solutions, will again be exhibiting at HITEC, the premier technology show for the hospitality industry, from June 20-22, 2006, at the Minneapolis Convention Center in Minneapolis, Minnesota. While the name may be new to most attendees, the people manning booth 915 won't be. The company, formerly known as Ramesys Hospitality, re-branded in January 2006. It will be showing the established Entirety Enterprise property management system in addition to the newly launched sales and catering software, Kx.
RedSky IT has been exhibiting at the hospitality industry convention for over 20 years, although this is the first year under the company's new name. Rick Kennedy, CEO, and Andrew Sanders, Director of Sales & Marketing, will be among those representing RedSky IT.
"We're looking forward to again attending this prestigious convention, this time under our new name," said Kennedy. "With our demonstrations of the Entirety Enterprise solution and our new Kx sales and catering software, attendees will find that although we have changed on the surface, we have stayed the same at our core, and we continue to offer the same top-quality level of property management and enterprise solutions that we always have."
Entirety delivers the most flexible property management solution available for the hospitality industry. It enables a hotel or chain to centralize the server at a remote location away from the property or install it at the hotel itself. This property management product is currently in use at over 200 hotels worldwide.
Kx offers unrivaled performance and usability for venues in the hospitality industry that have meeting space requirements. It provides a full sales/lead tracking module, marketing module, and event scheduler that work together to help organizations maximize revenue while increasing customer satisfaction.
RedSky IT employs approximately 70 staff in the U.S. and has an additional 350 internationally to address niche software markets, including the hospitality industry, as well as the construction, food and retail, and travel industries. Customers around the world number approximately 8,000, of which nearly half are in the hotel sector, including Country Inns & Suites by Carlson, Microtel by USFS, US Army Lodging, Premier Travel Inn, Shilo Inns, and InnKeeper's Lodges, as well as many regional groups and management companies and independent, unbranded properties.
The 34th annual HITEC offers a unique combination of top-notch technology education, lead by hospitality industry peers and experts, and an unparalleled trade show showcasing the latest products and services from over 300 companies, occupying more than 130,000 square feet. More than 5,000 participants are expected at HITEC 2006, representing hotel companies, hotel and resort properties, clubs, restaurants, casinos and other hospitality-related businesses.
About the Company
RedSky IT, formerly Ramesys Hospitality, began supplying property management systems to the U.S. military in the early 1980s. It is now one the world's leading suppliers of IT solutions, focused on hotel chains and independent properties of all sizes and types with installations of its hospitality and hotel software at over 4,000 establishments. It is particularly strong in hotel chain rollouts and in the independent hotel sector, where the company supports approximately 2,000 properties nationwide. The company's U.S. division is headquartered in New Jersey.
###