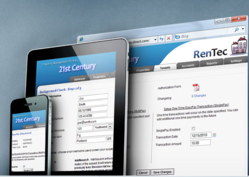 This community has given us so much; we are pleased to give something back.
Grants Pass, OR (PRWEB) May 06, 2011
Record keeping tends to be the single most important aspect of managing a property as a landlord. Whether those records are simply to keep track of who owes rent this month, or to keep detailed records of expenses, or perhaps something like an eviction or court proceeding. No matter which of these important aspects of property management keep us up at night, maintaining solid records is the basis for a successful property management operation. Rentec Direct introduces a completely free and professional method to manage these records with a program built specifically for landlords.
Rentec Direct now offers Rentec Basic Property Management Software, an application designed for property managers and landlords managing ten or less properties completely free. Rentec Basic provides all the tools needed to successfully keep track of properties, tenants, and expenses. Rentec Basic goes beyond what a pen and paper or spreadsheet provide and provide these features:

Full property and tenant general ledger accounting.
Track and keep a separate ledger of tenant deposits.
Keep tabs on property expenses and then quickly report on them for your tax deductions.
Store important files such as lease agreements and notices online for permanent safe-keeping.
Credit and criminal tenant screening services are available right within the application.
Quick and easy to learn, with free support.
"Sometimes it's just about helping somebody out without an expectation of receiving anything in return." says Nathan Miller, President of Rentec Direct. "This community has given us so much; we are pleased to give something back."
For landlords who currently have, or expect to grow beyond the ten unit limit of Rentec Basic, there is a seamless upgrade process to upgrade to either Rentec Pro or PM which carries forward all of the previously entered data. All accounts can be upgraded, downgraded, or cancelled at any time.
Landlords can get setup in just about two minutes, start by visiting http://www.rentecdirect.com/basic
# # #