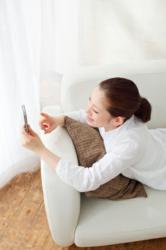 Mobile apps are the wave of the future...
San Francisco, CA (PRWEB) June 21, 2013
PropertyOwner.us.org is about to launch a mobile app version of their service that will allow people to access real estate records while they are viewing a home, the company announced yesterday.
"Mobile apps are the wave of the future," a PropertyOwner.us.org spokesman said. "People don't want to have to go home and power up their laptops after an open house. They want to get the information they need on the spot. This app will allow them to do so."
The app will allow PropertyOwner.us.org customers to get the value of the home, code reports, and other public real estate information on their smart phones and other mobile devices, he said. There will be no additional charge for downloading the PropertyOwner.us.org app, he said.
"This is simply an additional and convenient way for consumers to access PropertyOwner.us.org reports," he said. "Our customers have told us this is what they want, so our developers are working hard to give it to them."
The app will include all of the functions of the PropertyOwner.us.org website, including the members-only area, he said.
"This will be a full-featured app with all of the information our customers have come to expect from the PropertyOwner.us.org experience," he said.
The app will be available for iPhones and Android enabled phones.
"We want the PropertyOwner.us.org service to be available to as many people as possible," he said.
About PropertyOwner.us.org:
PropertyOwner.us.org allows consumers to look up the value of any home or property in North America. View public records such as code violations, home inspections, previous owners, current market value and more. Get more information about a current residence or a property you are interested in purchasing with this extensive property database. Visit PropertyOwner.us.org to chat with a live representative, call 1-866-577-5365, or email Manager(at)PropertyOwner(dot)us(dot)org with any questions or concerns.