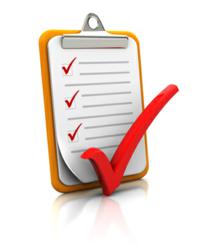 ... management has to get ready for the same intensive review as everyone else.
Los Angeles, CA (PRWEB) June 05, 2013
PropertyOwner.us.org is starting a massive internal review to make sure they are utilizing the best practices in their industry, the company said yesterday.
"Every so often, you need to review your company from top to bottom no matter how well you think you are doing," a company spokesman said. "This review should help us better serve our customers in the future."
The best practices review will look at all parts of the company in the hopes of finding areas that can be improved, he said.
"When most companies do a review, they try to look at what they are doing well," he said. "We'd rather review for what we are doing wrong, so we can fix any and all problems we are not aware of."
The review will start with an audit of the public records reports the company sells its customers to see if they can be more informative and easier to read.
"After that, we will do a review of our customer service reps and see how they do with response time, hold time, and customer satisfaction after a call," he said. "We'll seek out customer feedback and review it closely."
When that is completed, the company will review their management structure.
"Improving management can be a great way to push a company forward," he said. "So, management has to get ready for the same intensive review as everyone else."
About PropertyOwner.us.org:
PropertyOwner.us.org allows consumers to look up the value of any home or property in North America. View public records such as code violations, home inspections, previous owners, current market value and more. Get more information about a current residence or a property you are interested in purchasing with this extensive property database. Visit PropertyOwner.us.org to chat with a live representative, call 1-866-577-5365, or email Manager(at)PropertyOwner(dot)us(dot)org with any questions or concerns.