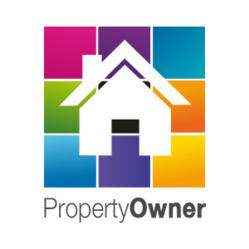 If you end up avoiding a scam that can cost you hundreds, if not thousands of dollars, it's worth it.
Houston, TX (PRWEB) May 08, 2013
PropertyOwner.us.org hopes to educate people about the latest real estate scams so they can protect themselves, company officials said yesterday.
"Our core business is protecting potential real estate buyers," a company spokesman said. "Part of that is keeping up on what scam artists are doing in the real estate market. So, we will not only offer people comprehensive real estate reports, but we'll also be doing anti-scam education."
The company said they will be launching a blog as well as social media links that will be updated whenever the company becomes aware of a new type of real estate scam.
"This way, people can use our resources to avoid scam artists," the spokesman said. "We want to protect people, and having a strong anti-scam resource is one of the best ways we can do so."
The company said they were particularly concerned about a growing online scam that targets people who want to rent homes in new cities.
"Say you have to relocate quickly for work reasons," the spokesman said. "You might go online and look for an apartment. Some scam artists post pictures of apartments they are claiming to be renting, even though they don't actually own the property. They'll convince you to wire them a deposit in exchange for the keys to the apartment. Once you send the money, you never hear from them again and have no way to get your money back."
People can avoid that scam by using the company's records search service. If they type in the address of the apartment, they will get detailed information about who owns it – and see if that is the same person they are talking to online.
"It only takes a few minutes to search the public records and make sure you are dealing with someone on the up-and-up," the representative said. "If you end up avoiding a scam that can cost you hundreds, if not thousands of dollars, it's worth it."
About PropertyOwner.us.org:
PropertyOwner.us.org allows consumers to look up the value of any home or property in North America. View public records such as code violations, home inspections, previous owners, current market value and more. Get more information about a current residence or a property you are interested in purchasing with this extensive property database. Visit PropertyOwner.us.org to chat with a live representative, call 1-866-434-4253, or email Manager(at)PropertyOwner(dot)us.org with any questions or concerns.