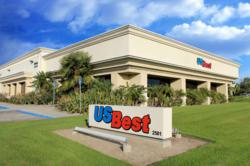 Rare commodity of high quality work at competitive prices that is shaking up the default services industry
IRVINE, California (PRWEB) August 21, 2012
Former Major League Baseball second baseman Bobby Grich will be signing autographed photos on Thursday and Friday at the Five Star Conference and Expo in the US Best Repairs booth. Grich was the first player to be inducted into the Angels' Hall of Fame in 1996, carrying an impressive resume of six-time All-Star, four-time Gold Glove Award winner, and Silver Slugger and home run leader in 1981.
Grich's accolades were an indication of a rare commodity in his era, as most second basemen did not have the defensive and offensive prowess that he consistently displayed. His prowess with the glove and bat led to an evolution in baseball, as more and more managers wanted their second basemen to be an all-purpose major leaguer. US Best Repairs teamed up with Grich because their default services career parallels Grich's MLB career, as US Best Repairs CEO Mark Zaverl believes his company has a "rare commodity of high quality work at competitive prices that is shaking up the default services industry", as they pursue innovation and versatility in a typically predictable real estate industry.
U.S. Best Repair Service, Inc. is a pr operty preservation and REO repairs company that services default properties nationwide.
About U.S. Best Repair Service, Inc.
U.S. Best Repair Service, Inc. is a privately owned and operated property preservation company located in Irvine, California. "US Best Repairs" provides the highest quality nationwide service and specializes in Property Preservation & REO Repairs and Maintenance.
# # #