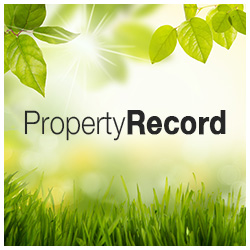 The real estate market is full of scam artists...
San Diego, CA (PRWEB) June 21, 2013
PropertyRecord.com is expanding their services to include information about the home buying and selling process to give greater value to their customers, the company said yesterday.
"In the past, we've simply given people access to public records when they purchased a report," a PropertyRecord.com spokesman said. "But now, once people purchase a report, they will have access to a wealth of additional information that will help them make better choices during the buying and selling process."
The information will be available in a members-only area that can be viewed as soon as people purchase a report, the PropertyRecord.com spokesman said.
"We'll tell people how to get more money when they sell their home, we'll explain how to deal with real estate agents, and the information will be constantly updated," he said. "It will give people a leg up and help them make the most of their experience."
The area will also include information on how PropertyRecord.com customers can avoid common real estate scams, he said.
"The real estate market is full of scam artists," he said. "We want to help PropertyRecord.com customers avoid becoming their victims."
The section is already on the site and more information will be added in the future.
"This is a new service that will add even more value to the PropertyRecord.com experience over time," he said.
About PropertyRecord.com:
PropertyRecord.com provides property reports and other valuable information to home owners, buyers and sellers across North America. With an extensive database of public records, consumers are able to look up the value, history and residential details on a home or property with a simple search. Visit PropertyRecord.com to chat with a live representative, call 1-855-482-6221, or email Manager(at)PropertyRecord(dot)com with any questions or concerns.