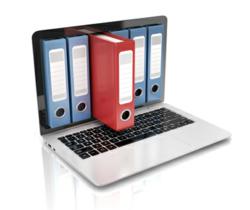 We always want to offer the best products in our industry...
New York, NY (PRWEB) June 05, 2013
PropertyRecord.com has put together a task force to review their public records products to determine if they can become more valuable to the consumer, company officials revealed.
"We always want to offer the best products in our industry," a company official said. "One way to do that is to make sure that we review what we offer on a regular basis. So, now we have to take a hard look at our core product and see if there is room for improvement."
The first part of the review, he said, is going to be to research if there is additional information that can be incorporated into the reports.
"We'll review public record databases and see if there are things that we don't offer now but could offer in the future," he said. "If our review shows that they are things customers would want, we will include them."
The next part of the review, he said, will be to learn if there are any ways to make the reports more readable to the average consumer.
"Public record documents can have a lot of legal jargon in them," he said. 'We want to review that and see if there is a way to simplify it."
The results of the review will be made public when it is completed, the spokesman stated.
About PropertyRecord.com:
PropertyRecord.com provides property reports and other valuable information to home owners, buyers and sellers across North America. With an extensive database of public records, consumers are able to look up the value, history and residential details on a home or property with a simple search. Visit PropertyRecord.com to chat with a live representative, call 1-855-482-6221, or email Manager(at)PropertyRecord(dot)com with any questions or concerns.