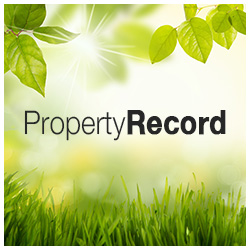 We are aware that fake holiday rental ripoffs occur every summer like clockwork.
San Diego, CA (PRWEB) May 16, 2013
PropertyRecord.com wants to help people avoid becoming a victim of a vacation ripoff scam when on vacation this summer.
"We are aware that fake holiday rental ripoffs occur every summer like clockwork," a company spokesman said. "We have the tools to help people avoid this type of ripoff, but we also know that if they are not aware it exists they can't use our tools effectively."
Under this ripoff scheme, people put up apartments for rent for a month or two during the summer on Craigslist or similar sites, the company said. Then, they ask for a large deposit up front via wire transfer or Western Union before they will send them the keys.
"Of course, the person doesn't own the rental property at all," the spokesman said. "The ripoff works because people in other states don't have any way to verify that they are dealing with a real renter and not a ripoff artist."
People can avoid becoming a victim of this type of ripoff by refusing to send money via Western Union and instead putting the deposit into a verified escrow account.
"They can also use our service to weed out these ripoff artists," he said. "Simply find out the name of the person you are dealing with. Then enter the address of the property into our search engine and find out if they actually own the property. If they don't, they are just trying to rip you off."
Another way to avoid this ripoff is to rent your vacation home through a reputable real estate agent rather than through an individual renter.
"Real estate agencies care about their reputation," he said. "They are not going to get into bed with a ripoff artist."
About PropertyRecord.com:
PropertyRecord.com provides property reports and other valuable information to home owners, buyers and sellers across North America. With an extensive database of public records, consumers are able to look up the value, history and residential details on a home or property with a simple search. Visit PropertyRecord.com to chat with a live representative, call 1-888-869-7539, or email Manager(at)PropertyRecord(dot)com with any questions or concerns.