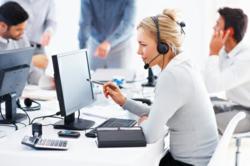 How people feel at the end of a phone call might not be exactly how they feel five days later.
San Diego, CA (PRWEB) June 11, 2013
PropertyRecord.com is launching a massive customer feedback program in order to improve their products and customer service, the company announced yesterday.
"We want to hear what people really think about our company," a company official said. "We know that there are ways we can improve, and hearing from our customers is the best way to make that happen."
The company will reach out at several contact points to solicit the feedback. First, they will ask customers to provide feedback when they get their reports. They will be asked again at the end of every customer service call. Finally, they will be contacted after any customer service call several days later for additional feedback, he said.
"Finding different contact points will give us a wider range of data," he said. "How people feel at the end of a phone call might not be exactly how they feel five days later. This will provide us with much more accurate information."
People will be quizzed on how they feel about the company's public records reports, how they feel their questions and concerns were handled, and what they think the company could do to help them more.
"We are here to help our customers," he said. "The best way to do that is to find out exactly how they feel about what we are doing and what ways they think we can improve the service we offer them."
About PropertyRecord.com:
PropertyRecord.com provides property reports and other valuable information to home owners, buyers and sellers across North America. With an extensive database of public records, consumers are able to look up the value, history and residential details on a home or property with a simple search. Visit PropertyRecord.com to chat with a live representative, call 1-855-482-6221, or email Manager(at)PropertyRecord(dot)com with any questions or concerns.