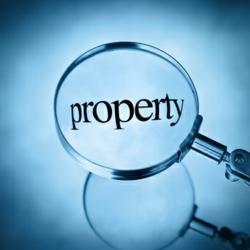 Our company was founded to protect people who buy and sell homes,
San Diego, CA (PRWEB) May 10, 2013
PropertySearch.us.org wants to educate people so they do not become the victims of a tax lien scam.
"Our company was founded to protect people who buy and sell homes," a company spokesman said. "We believe that involves making sure consumers are educated and don't become real estate scam victims."
The company has become aware of several real estate-related scams that they hope to help people avoid, the spokesman said.
"In the first type of scam, a homeowner is sent a letter that appears to be from their local government saying they owe back taxes on their home and if they don't send a partial payment by money order immediately, they may be foreclosed on," he said. "Of course, the address they are asked to send the money order to is a P.O. Box and not any government official."
The second type of scam is a seminar scam. People are invited to an "investment seminar" where they are told they can buy a tax lien investment package for a given amount of money and learn how to make money off of tax liens. Since it is impossible to invest in tax liens, this is always a scam, the company said.
"The third type of scam involves people offering to sell 'tax lien certificates' to people as an investment themselves, with the promise that the certificates will increase in value," the spokesman said. "But, obviously, the certificates they buy are just worthless pieces of paper."
Any time anyone gets any sort of notice about a tax lien, instead of contacting the person who sent the notice, they should instead contact their local town hall, the company said.
"These types of scams are particularly despicable, given that they prey on people in the middle of a very bad economic crisis," the spokesman said.
About PropertySearch.us.org:
PropertySearch.us.org is the best resource for searching home and property records in North America. With one of the most extensive databases, the company's number one commitment is to help real estate consumers find the reports they are seeking. Visit PropertySearch.us.org to chat with a live representative, call 1-866-434-4253, or email Manager(at)PropertySearch.us(dot)org with any questions or concerns.