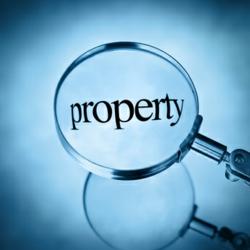 One of our concerns is that many of the records are written in legalese.
Miami, FL (PRWEB) May 28, 2013
PropertySearch.us.org is in the process of taking a review of the reports they sell to see if they can help customers better, the company said yesterday.
"We think we sell great reports now, but know that we can always do better," a company spokesman said. "The best way to do that is to perform an intensive review of our reports as they are today, so we can imagine a better way to present them tomorrow."
The company allows people access to public information about real estate that they can review from their own home before deciding to buy a home or rental property.
"One of our concerns is that many of the records are written in legalese," he said. "During our review, we want to find out if we can offer that information in plain English, without compromising the integrity of the reports."
The company will also review if more detailed information should be included in the reports, or if the reports need to be simplified.
"At this point, we don't know what the review will show us," he said. "What we do know is that at the end of the review, we should have an even better product than we do today."
The review is expected to take roughly 30 days, and the company will make the results of the review public when it is complete, he said.
"This is going to be an honest review that will help our customers," he said.
About PropertySearch.us.org:
PropertySearch.us.org is the best resource for searching home and property records in North America. With one of the most extensive databases, the company's number one commitment is to help real estate consumers find the reports they are seeking. Visit PropertySearch.us.org to chat with a live representative, call 1-866-434-4253, or email Manager(at)PropertySearch(dot)us(dot)org with any questions or concerns. Review PropertySearch.us.org.