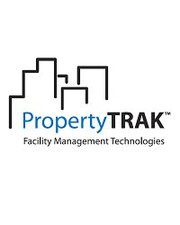 Going into 2012, we have some additional PropertyTRAK product enhancements to announce, including more services and new partnerships
Lenexa, KS (PRWEB) December 24, 2011
AirMass, LLC, a Lenexa-based facility management technology company that specializes in web-based facilities management software, is pleased to present this review of its progress during 2011.
Founded in 2009, AirMass is the creator of PropertyTRAK, a web-based facilities management software suite that provides internal staff and vendor work flow efficiencies and safety management tools to improve building operations. In 2011, AirMass celebrated its second year in business with a significant growth in their client base, numerous product enhancements to their software product suite, and an office expansion in Johnson County.
"Overall, I couldn't be happier with the successes of the past twelve months," said John Massey, CEO of AirMass. "In February, we officially opened our offices at the Enterprise Center of Johnson County. In July, we established a hosting agreement with CoSentry to provide the secure, resilient IT infrastructure necessary to host PropertyTRAK for our growing client list.
"We had a great year. We grew our customer base by approximately fifty percent, with some great new clients, including the Kauffman Center for the Performing Arts, Swope Community Healthcare, United Way of Greater Kansas City, K-State Olathe, and the Kansas Children's Discovery Center in Topeka. In addition, we're going into 2012 with numerous additional prospective customers currently in a trial of our software."
Over the 2011 year, the PropertyTRAK software product enhancements included:

Work Order Departments: allowing multiple work teams able to work within silo-separated departments for equipment preventive maintenance management and work orders, securely accessed by departmental staff.
Equipment subcomponents: where multi-subcomponents can now be associated with a "Parent" equipment item that separately tracks "Child" subcomponents for preventive maintenance, equipment parts replacement and warranties but can be reported on as a total system.
Preventive Maintenance Equipment Rescheduling: an option at completion time that enables the resetting of ongoing PM schedules.
Full Name Search that enables management to quickly find any PropertyTRAK user based on any name, word or number within the user's profile.
"Going into 2012, we have some additional PropertyTRAK product enhancements to announce, including more services and new partnerships," said Massey. "One feature we're presently testing will allow project users access to a shared document repository for check lists, progress reports, photos and a live group-only blog to exchange comments and questions regarding the project."
To close the year, AirMass/PropertyTRAK would like to thank its employees, clients and business partners for their support and wish everyone a happy holiday season.
About PropertyTRAK:
PropertyTRAK implements web-based Computer Aided Facilities Management (CAFM) and Computerized Maintenance Management systems (CMMS) that deliver cost effective facility management automation. As a highly-secure hosted solution, PropertyTRAK maintains service-based relationships with its clients. PropertyTRAK sets high standards for security, data redundancy, financial integrity, audit tracking and quality operations.
Visit PropertyTRAK.com for more information or call (866) 780-8725 to reach AirMass/PropertyTRAK directly.
###