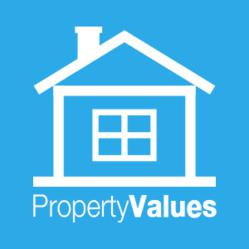 People may not have any idea how much their homes are really worth.
San Diego, CA (PRWEB) May 09, 2013
PropertyValues.us.org has launched its site in order to give people up-to-date information about homes they are living in or interested in buying or selling, company officials said yesterday.
"Property values have changed quite a bit in the past few years," a company spokesman said. "People may not have any idea how much their homes are really worth. And, if they are looking to buy a home they need to make sure they don't get ripped off by an inflated price."
The company offers people the chance to enter the address of any property into a search field. Then, for a small fee, they are provided with a report on the home based on legally available public records.
"When it comes to real estate, there is a lot of information legally available to the public," the spokesman said. "But, it can be difficult for the average consumer to find the information themselves. Our comprehensive database makes it easy. In a matter of minutes, they have the information on their desktops."
Information in the reports will include the type of property at the address, when it was last sold and for how much, the current estimated property value, the size of the lot, and the history of the property as well as other information when available.
"Our database is constantly being updated," the spokesman said. "When new information about a property becomes available to us, we upload it to our system as soon as possible. That way people know that they have the most accurate information available to them at a given time."
People can use the service for a variety of different reasons, the company states.
"If you are a current homeowner, you might want to check to make sure your mortgage isn't under water," the spokesman said. "If you are considering selling your home, you might want to get a good sense of how to price it. And, of course, if you want to buy a home you need to know that the listed value isn't inflated so you don't get ripped off."
There are a variety of payment options, ranging from a one-time fee for a single search to a discounted bulk fee if people want to search the values of many different properties.
About PropertyValues.us.org:
PropertyValues.us.org was created to give people access to public records concerning the potential value of real estate. It offers consumers an independent source of real estate-related information from a constantly updated database. Visit PropertyValues.us.org to chat with a live representative, call 1-888-869-7539, or email Manager(at)PropertyValues(dot)us(dot)org with any questions or concerns.