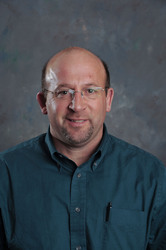 I was honored when they presented me with this award at our annual convention
Chattanooga, TN (Vocus) March 18, 2010
Propex Operating Company, LLC is proud to announce that Dan Large, senior account manager for the Concrete Solutions business unit of Propex, has been named Wisconsin Ready Mix Concrete Association (WRMCA) Man of the Year.
The WRMCA honored Large with the award because of his dedication to the organization as a loyal and long-term member, his 15-year service as the organization's technical committee chairman, and the tireless work he's done on behalf of the organization as a five-term member of the Board of Directors.
"I was honored when they presented me with this award at our annual convention," said Large. "It's a humbling experience to be recognized by my peers at WRMCA, all of whom contribute so much time and effort to the advancement of our industry."
"The selection of Dan Large as Wisconsin Ready Mixed Concrete Association's Man of the Year was a very easy decision, and frankly one we could have made several years ago," said Patrick Essie, WRMCA executive director. "Dan has always been the type of member who makes everyone associated with him better at what they do. Mr. Large is intelligent, creative and tireless. On a personal note, I have come to rely on his ability to grasp the big picture and seek from him his thoughts and ideas on a regular basis."
"Dan Large is one of the reasons why WRMCA works as well as it does," Essie added. "And for that I join each and every member of the WRMCA expressing our gratitude and heartfelt appreciation for all that he has done."
Essie went on to say that the association is fortunate to have companies like Propex, the manufacturer of industry leading brands such as Fibermesh, Novomesh and Novocon fiber reinforcement products, involved too. He said Propex's support of the WRMCA is key to the advancement of the ready mix industry through education and promotion, as well as crucial in dealing with government bodies.
"On behalf of everyone at Propex, I would like to congratulate Dan for his selection as WRMCA's Man of the Year," said Chris Crouch, vice president of sales for Concrete Solutions. "We are very fortunate to have in Dan Large a Propex teammate with exceptional dedication, experience and technical knowledge of the concrete industry. He has been an outstanding representative of our company for 14 years."
For more information on the WRMCA, visit WRMCA.com. To learn more about Propex and its wide range of concrete solutions, visit Fibermesh.com.
About Propex Operating Company, LLC
Propex Operating Company, LLC (http://www.propexbrands.com) is a global leader in the development, design, and manufacturing of brands and products that create advantages for customers. Propex's footprint covers three continents, with 11 facilities totaling over five million square feet of manufacturing and more than 2,000 teammates focused on the markets the company serves. Often the inventor and always the innovator, Propex has both the heritage and vision which makes it the leader in the marketplace today that will continue to grow in the future in all facets of the company's business.
Media Contacts:
Sandy Stewart
Propex Operating Company, LLC
423-553-2894
Brian Baker
The Johnson Group
423-424-3075
# # #