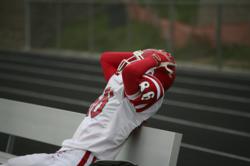 With 2-a-days starting up very soon for football players in Evansville, parents and coaches should think about the ImPACT screens.
Evansville, IN (PRWEB) July 26, 2011
In July 2011, Washington High School (WHS) reports success of ImPACT (Immediate Post-Concussion Assessment and Cognitive Testing) screening for concussions performed by Keith Tebbe, ProRehab's Certified Athletic Trainer (ATC) dedicated to WHS. ImPACT is the most widely used and most scientifically sound computerized concussion evaluation system available for athletes. ProRehab Certified Athletic Trainers and physical therapists provide critical education and concussion identification via ImPACT screening for student athletes.
Sport-induced brain injuries, such as concussions, are a recent hot topic in the media. The long term effects of head trauma are now becoming evident among athletes of all levels. Dave Duerson, Chicago Bears 1985 Superbowl Champion, committed suicide earlier this year. Some have attributed his suicide to concussion damage to his brain.
In June 2011, the American Journal of Sport Medicine estimates that 1.6-3.8 million concussions occur everyone year in the United States. As medical professionals continue to learn more about concussions, their causes, and effective treatments, it is clear that it is imperative to accurately identify concussions to determine proper treatment. Neurological screens, such as ImPACT, can play a large role in accurate concussion identification.
A 2010 study in the Journal of Pediatrics reports that student athlete traumatic brain injuries have increased 70% from 1997-2007. More than one-third of the student basketball players in the same study did not recognize concussion symptoms or report them to their athletic trainers. If athletes return to play without proper healing time they can experience staggering neurological injury or even death.
"Helmets are not really designed to stop concussions, they are design to stop skull fractures and lacerations," says Tebbe. "ImPACT screening is a great mechanism for making sure that athletes get back on track. If not treated properly, concussions are life threatening, so we take these screens very seriously and recommend them to all athletes, no matter their sport. Bottom line, it's not worth it not use these screens."
The Certified Athletic Trainers at ProRehab provide ImPACT screening during the pre-season to measure brain abilities. The Certified Athletic Trainers are also present at student athletic events. If an injury occurs they can immediately compare the student's pre-season brain abilities to his or her current abilities. This helps to identify symptoms and the severity of the concussion. ProRehab then refers athletes, as needed, to doctors who specialize in the treatment of these injuries.
"With 2-a-days starting up very soon for football players in Evansville, parents and coaches should think about the ImPACT screens," continues Tebbe. "ProRehab's ATC's can perform these screens quickly, in about 20 minutes and can save athletes from potential problems in the future."
ProRehab Certified Athletic Trainers and physical therapists are the best first choice for concussion education for student athletes and their families in the tri-state area. For more information on ProRehab's Sports Medicine Update Program, neurological screens, and sideline coverage, visit ProRehab-PC.com.
About ProRehab:
ProRehab is a private physical therapy practice with locations in Evansville, southwest Indiana and western Kentucky. Known for teaching and training physical therapists throughout the region, ProRehab physical therapists are proud that patients ask their doctors to send them to ProRehab for orthopaedic care. They deliver hands-on physical and occupational therapy based on the newest research to achieve the best results for patients with bad backs, achy joints, wounded hands, and sports and work injuries. Along the way, the ProRehab family has fun and makes friends with their patients; patients are actually sad to leave after their treatment is over! Find ProRehab on Facebook, @ProRehab on Twitter, and FourSquare.
###