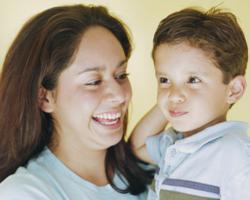 I no longer have any pain and am able to sit through a movie and church without having to get up and walk around.
Evansville, IN (PRWEB) September 08, 2011
In 2011 the National Pain Foundation reports that "12-20% of women have chronic pelvic pain, and up to 33% of women will have pelvic pain during their lifetime." Physical therapy is referenced as an effective treatment for chronic pelvic pain in scholarly research. Physical therapists at ProRehab use the latest scientific evidence and tools, such as Rehabilitative Ultrasound Imaging, to treat patients with pelvic pain, so they can avoid the costly use of prescriptions and surgery.
The Mayo Clinic website defines chronic pelvic pain in women as pain in the pelvic region lasting six months or longer. The pain can be severe and steady, intermittent, dull and aching, or can feel like sharp pains and cramping. Women with pelvic pain can also experience pain during intercourse, pain while using the restroom, or pain while sitting and standing. Pelvic pain can be attributed to gynecologic problems, diseases such as irritable bowel syndrome and interstitial cystitis, or psychological factors.
Long-standing research from the World Journal of Urology in 2001 finds that pelvic floor physical therapy is an effective treatment for pelvic disorders. Physical therapy to strengthen the pelvic floor reduces pressure and pain in the pelvic area, helps with constipation and incontinence, provides healthy support for pelvic organs, and increases core stability. The Journal of Sexual Medicine reports in 2007 that "chronic pelvic pain in women and men is associated with significant sexual dysfunction." This study also reports that physical therapy is an effective treatment for chronic pelvic pain and associated sexual dysfunction.
"Many women suffer from pelvic pain," states Lisa Kiesel, PT, DPT, ProRehab physical therapist and pelvic floor specialist. "There is no reason to continue to deal with the discomfort when therapists at ProRehab are experts in treating pelvic pain. There are virtually no side effects associated with physical therapy and there is no long recovery time, like you would see with surgery. We help women feel better quickly so they can live and enjoy their life."
ProRehab physical therapists who are experts in Pelvic Floor Rehabilitation are able to provide an initial evaluation that includes a complete review of medical history and symptoms, a physical exam of pelvic floor muscle strength and coordination, and screening for problems with posture and l flexibility that can contribute to pelvic pain. After the initial evaluation, a personal program will be put together for each patient based on their needs. ProRehab is also the only physical therapy clinic in the tri-state area that provides Rehabilitative Ultrasound Imaging as part of a comprehensive treatment plan.
"Lisa educated me about the muscles in my pelvic floor and how these muscles should work," explains one of Kiesel's recent patients. "She taught me how to relax the muscles first, then how to get them stronger. I no longer have any pain and am able to sit through a movie and church without having to get up and walk around."
To learn more about ProRehab's treatments for women's health issues such as pelvic pain, painful intercourse, loss of bladder or bowel control, constipation, or pain and dysfunction during and after pregnancy, please visit prorehab-pc.com
About ProRehab:
ProRehab is a private physical therapy practice with locations in Evansville, southwest Indiana and western Kentucky. Known for teaching and training physical therapists throughout the region, ProRehab physical therapists are proud that patients ask their doctors to send them to ProRehab for orthopaedic care. They deliver hands-on physical and occupational therapy based on the newest research to achieve the best results for patients with bad backs, achy joints, wounded hands, and sports and work injuries. Along the way, the ProRehab family has fun and makes friends with their patients; patients are actually sad to leave after their treatment is over! Find ProRehab on Facebook, @ProRehab on Twitter, and FourSquare.
###