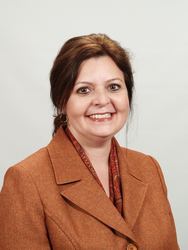 Customer service is my forte and I am excited to join a company that believes in those values
Irvine, California (PRWEB) September 28, 2009
Professional Reprographics, Orange County's fastest growing reprographics company, is pleased to welcome Julie Cunningham to the company. Julie joins Pro Repro's sales team. The addition of Julie to the sales team represents continued and consistent growth within the reprographic technology industry.
Julie brings with her over twenty years of sales experience working with reprographic companies such as Universal Reprographics, OCB, and C2. She has been named employee of the month and has been rewarded for her high facilities management sales records. "Customer service is my forte and I am excited to join a company that believes in those values," notes Julie.
Julie holds a B.A. in Journalism from California State University Long Beach. She is on the Board of Directors for A.C.R.E as the Event Facility Manager. Other organizations Julie is involved include: Society for Design Administrators (S.D.A), B.I.A, H.B.C, and the South Coast Plaza 2009 "Canstruction" Event.
Professional Reprographics specializes in reprographic technology and facilities management for architecture, construction, and engineering firms in Orange County. Staying on the forefront of technology, Pro Repro offers rapid prototyping, (3D modeling) as well as an in house recycling program known as SRS, Sustainable Reprographic Solutions, to promote a cleaner environment.
# # #