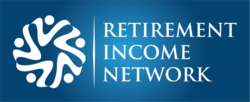 a powerful consumer lead generation package called "Prospects NOW!"
Atlanta, GA (PRWEB) May 01, 2013
After some great feedback from both current RIN Marketing members and current affiliate retirement advisors, Retirement Income Network (aka RIN Marketing) has decided to add in a powerful consumer lead generation package called "Prospects NOW!". The latest addition to the membership package features a minimum 4,000 piece direct mail campaign each month, a minimum 5,000 affluent consumer weekly email campaign, all in conjunction with all of RIN Marketing's digital marketing offerings.
All of these latest features can be found combined with all of the digital marketing packages that Retirement Income Network has become known for in the insurance and annuity industry. Moreover, the latest prospecting and marketing package for retirement advisors comes with bonus mailers throughout the year, along with a 100% money back guarantee based on certain criteria. Joe Simonds, Chief Marketing Officer of RIN commented by saying, "We are quite certain that no retirement advisor in our industry has seen anything like this, and the money back guarantee shows our members just how confident we are that it works".
About Retirement Income Network
Retirement Income Network - also known as "RIN Marketing" - is an exclusive, membership only, digital marketing organization that caters exclusively to the nation's most successful retirement advisors. We have coined the term "Six-Figure Marketing Plan with a Money Back Guarantee" to accurately describe the marketing platforms that we arm each of our exclusive members with. Our membership is based on a solemn commitment from both RIN and the retirement advisor, and being a part of this elite "Network" is bigger than just growing your practice. It is about changing the rules to how the marketing game is played. It is about breaking out of the marketing box that most financial professionals have put themselves in. As we quickly turn you into a "Celebrity" among your peers, clients, and prospects, it is no wonder why this incredibly fast growing network is revolutionizing the way retirement advisors do business.