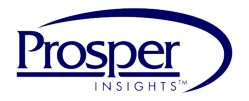 Men More Likely to Use Mobile to Quit Smoking; Women Use for Stress Relief
Worthington, OH (PRWEB) January 03, 2013
The New Year can mean a fresh start, and some are resolving to make changes and improve their quality of life. Smartphone and tablet users are no different—more than 1 in 4 Mobile Users (26.6%) plan to use their device to help keep their New Year's resolutions on track, according to a recent analysis from Prosper Mobile Insights™. More women (29.4%) than men (23.6%) say they plan to use a smartphone or tablet to help them follow through with all types of resolutions, from being on time, improving their health and becoming more budget-conscious:
Plan to Use Smartphone/Tablet to Help Keep Resolutions on Track
(Mobile Users)
Being on time (calendar/alarms): 74.9%
Keeping in touch with people: 64.6%
Budgeting: 48.6%
Reading more: 41.9%
Counting calories/eating healthier: 40.6%
Organization (lists/notes): 40.5%
Stress relief: 33.9%
Couponing: 33.1%
Fitness tracking: 28.0%
Meeting new people/forming relationships: 21.5%
Quit smoking: 19.3%
Other: 1.3%
Source: Prosper Mobile Insights™ Mobile Survey, Dec-12
While men are more likely than women to use a smartphone or tablet to help them quit smoking (26.6%), track their fitness progress (33.9%) and meet new people (25.7%), women appear more likely to use mobile devices for stress relief (49.7%), couponing (46.9%) and calorie counting (48.3%) in 2013.
For the full, complimentary report, including segments for Male and Female Mobile Users, click here.
The analysis also found that more Mobile Users (45.6%) vow to spend additional time with family and friends, while fewer (34.7%) plan to spend more time using their smartphone or tablet. Plans to stay in touch with loved ones were split between in-person and mobile methods, while mobile games seem to score against outdoor sports. No contest between apps—"free" is hot and "paid" is not:
Plan to do MORE often in 2013 vs. 2012
(Mobile Users)
Spend time with family/friends: 45.6%
Spend time using my smartphone/tablet: 34.7%
Communicate with loved ones in person: 40.8%
Communicate with loved ones using my device: 40.5%
Use free apps: 41.7%
Buy apps: 10.9%
Play games on my device: 19.9%
Play sports/outdoor games: 13.9%
Shop on my device: 23.6%
Use my device to make payments: 23.0%
Integrate my life with my device: 19.3%
Source: Prosper Mobile Insights™ Mobile Survey, Dec-12
"Fresh off a holiday season which saw record numbers of consumers headed online, it's interesting to note that nearly a quarter of Mobile Users are resolving to use their devices more often for shopping and payments," said Pam Goodfellow, Consumer Insights Director, BIGinsight. "Clearly, the line between e-commerce and m-commerce will continue to blur into the New Year as the term 'online shopping' evolves."
For more insights on how consumers are using smartphones and tablets, download the Prosper Mobile Android™ Tablet App or install the Apple® Web App. You can also access the online Prosper Mobile InsightCenter™, updated monthly with fresh insights and mobile consumer trends.
About Prosper Mobile Insights™
Prosper Mobile Insights provides companies with advanced cloud-based technology-driven solutions delivered via multiple devices (PC/Tablet/Smartphone) from the Prosper Mobile InsightCenter™. This decision center provides a comprehensive view of how consumers are using mobile devices including smartphones and tablets. The insights illustrate how consumers are engaging with digital media, including ownership, purchase intentions, activities, usage, service, influence, and ultimately how new technologies are reshaping consumers' lives. The December mobile survey included 331 smartphone and tablet users from the SSI Panel who completed the survey on their devices. 161 respondents were male while 170 were female, and the average age of the sample was 47. The survey was collected from 12/19 – 12/21/12 and the margin of error is +/- 5.4%. Prosper Mobile Insights™ is a trademark of Prosper Business Development. http://www.prospermobile.com
Survey Sampling International (SSI)
Bringing together Survey Sampling International and Opinionology, SSI is the premier global provider of world-leading sampling, data collection and data analytic solutions for survey research. SSI reaches respondents in 72 countries via Internet, telephone, mobile/wireless and mixed access offerings. Value-add services include questionnaire design consultation, programming and hosting, data processing and real-time reporting. SSI serves more than 2,000 clients, including the top 50 research organizations. It has 30 offices serving clients around the world.
Contact:
Prosper Mobile Insights™
Chrissy Wissinger
chrissy(at)goprosper(dot)com
Randi Honkonen
randi(at)goprosper(dot)com
614-846-0146
SSI
Ilene Siegalovsky
Ilene_Siegalovsky(at)surveysampling(dot)com
203-567-7230
Android™ is a trademark of Google, Inc.
Apple® is a trademark of Apple, Inc., registered in the U.S. and other countries.
###