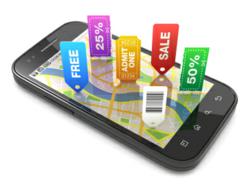 Mobile Preference Poses Challenge for Advertisers and Retailers
Worthington, OH (PRWEB) August 01, 2012
While a majority of Mobile Users say they use their devices exclusively when it comes to Internet searches and accessing personal email accounts, it appears preferences for specific websites follow suit. Over half of consumers with smartphones or tablets would rather use these devices to access Google, their email inbox and Facebook instead of using a desktop or laptop, according to a recent survey conducted by Prosper Mobile Insights™.
Although these consumers do not solely use a mobile device for the following sites, when given the choice, many will reach for a smartphone or tablet, also opting out of traditional online advertising:
"When accessing the following, which device do you prefer to use most?"
(Mobile Users who Access Each Site)
Google
Smartphone: 45.4%
Tablet: 9.5%
Desktop/Laptop: 45.1%
Personal Email
Smartphone: 47.6%
Tablet: 10.1%
Desktop/Laptop: 42.3%
Facebook
Smartphone: 50.0%
Tablet: 12.6%
Desktop/Laptop: 37.4%
Retailer's Website
Smartphone: 20.5%
Tablet: 12.0%
Desktop/Laptop: 67.4%
Source: Prosper Mobile Insights™ Mobile Survey, Jul-12
More than one-third (35.2%) of those who access an email account for work prefer to do so using a smartphone while 9.0% would grab a tablet, promoting business communication on the go and away from the office. 3 in 10 (30.6%) LinkedIn Users say they prefer a smartphone for access to the site, along with 12.4% who would choose to use a tablet. The remaining 57% prefer a desktop or laptop computer to access the business networking site.
For a full, complimentary report, including usage preferences for Yahoo!, Amazon, Twitter, Pinterest and Blogs, click here.
This shift from laptop to hand-held could mean a big challenge for advertisers and retailers.
"For advertisers, it is important to note that some of the biggest sites may be seeing less traffic on computer screens and more on smartphones or tablets," said Pam Goodfellow, Consumer Insights Director at BIGinsight. "These shoppers are bypassing traditional banner ads, suggested and sponsored sites and many targeted social ads."
Goodfellow had some advice for retailers as well: "While the majority still prefers to browse retailer websites on a desktop or laptop, a relatively large proportion—over 30%—will reach for a mobile device first, and we only expect this m-commerce trend to grow. As we head into the all-important holiday season, mobile capable sites will be a must for any retailer hoping to capitalize on today's increasingly tech-savvy shoppers."
While mobile preference is strong for Internet search and email access, smartphones and tablets are not necessarily equipped to replace desktop and laptop computers. Mobile Users appear quite divided on the issue: 38.7% say it is not at all or not very likely mobile devices will replace computers while 39.9% say it is somewhat/very likely. 21.5% are neutral.
For more insights on how consumers are using smartphones and tablets, download the Prosper Mobile Android™ Tablet App or install the Apple Web App. You can also access the online Prosper Mobile InsightCenter™, updated monthly with fresh insights and mobile consumer trends.
About Prosper Mobile Insights™
Prosper Mobile Insights provides companies with advanced cloud-based technology-driven solutions delivered via multiple devices (PC/Tablet/Smartphone) from the Prosper Mobile InsightCenter™. This decision center provides a comprehensive view of how consumers are using mobile devices including smartphones and tablets. The insights illustrate how consumers are engaging with digital media, including ownership, purchase intentions, activities, usage, service, influence, and ultimately how new technologies are reshaping consumers' lives. The July mobile survey included 326 smartphone and tablet users from the SSI Panel who completed the survey on their devices. The survey was collected from 7/18 - 7/23/12 and the margin of error is 5.4%. Prosper Mobile Insights™ is a trademark of Prosper Business Development. http://www.prospermobile.com
Survey Sampling International (SSI)
Bringing together Survey Sampling International and Opinionology, SSI is the premier global provider of world-leading sampling, data collection and data analytic solutions for survey research. SSI reaches respondents in 72 countries via Internet, telephone, mobile/wireless and mixed access offerings. Value-add services include questionnaire design consultation, programming and hosting, data processing and real-time reporting. SSI serves more than 2,000 clients, including the top 50 research organizations. It has 30 offices serving clients around the world.
Contact:
Prosper Mobile Insights™
Chrissy Wissinger
chrissy(at)biginsight(dot)com
Randi Honkonen
randi(at)biginsight(dot)com
614-846-0146
SSI
Ilene Siegalovsky
Ilene_Siegalovsky(at)surveysampling(dot)com
203-567-7230
Android™ is a trademark of Google, Inc.