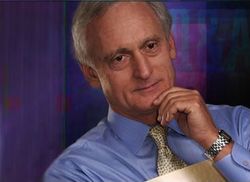 Atlanta, GA (PRWEB) February 9, 2009
Radiotherapy Clinics of Georgia (rcog.com) is proud to announce the successful full prostate screening of over 1,700 men throughout metro Atlanta. Called the "Prostate Proactivity Campaign," the potentially life-saving prostate cancer screening was provided by a joint educational outreach effort by Radiotherapy Clinics of Georgia (RCOG) and NewsTalk 750 WSB.
Combating the Second Leading Cause of Cancer Death in American Men:
According to the American Cancer Society, prostate cancer is the second leading cause of cancer death in American men--one in six men will be diagnosed with prostate cancer in his lifetime. If detected early and combined with proper prostate cancer treatment the cure rate is nearly 100 percent.
Full Screenings at No Cost:
Mobile testing units were dispatched to Atlanta, Cumming, Snellville, Covington, Buford and Kennesaw during the week with the help of Zero (zerocancer.org). The mobile team provided full prostate screenings, including DRE and PSA tests. PSA tests were sent to the University of Michigan for analysis and the men participating in the screening were notified of the results. In addition to the screenings, information about prostate health was provided at all locations.
John Critz, Vice President of Marketing for RCOG explains, "We are thrilled with the Atlanta-area's community response to the screenings. Last year we screened just over 1,000 men, and this year to screen over 1,700 speaks to is truly a testament to the growing awareness of the prevalence of prostate cancer. The most important thing we at Radiotherapy Clinics of Georgia want men to know about prostate cancer is that it is highly curable -- If it is detected early, and regular screening is the key to early diagnosis.
Importance of Screenings:
Prostate cancer can be detected through a PSA test. This test is a simple blood test that determines the level of prostate-specific antigen levels in the body. It is recommended men 50 years of age and older are screened annually for prostate cancer. African-American men and men with a family history of prostate cancer are advised to be testing at age 40, as they are at a higher risk to develop prostate cancer. Depending on the results from this test, men may be referred for a biopsy of the prostate.
The Only Source for ProstRcision:
Radiotherapy Clinics of Georgia, based in metro Atlanta, is the only source for ProstRcision. ProstRcision is a prostate cancer radiation therapy procedure that boasts an 83% overall cure rate using the absolute strictest definition of cure, the highest documented cure rate in the world for prostate cancer. Each year hundreds of patients from across the country and throughout the world travel to Georgia to seeking cure of their prostate cancer by the ProstRcision procedure. ProstRcision is also the preferred treatment method for many men because of the lower incidences of side effects, particularly incontinence and impotence, relative to other treatment procedures.
If you have questions about prostate cancer, or to learn more about the differences between ProstRcision at Radiotherapy Clinics of Georgia and prostate cancer surgery, including robotic radical prostatectomy, visit RCOG.com and ProstRcision.com or call 1-800-952-7687.
About Radiotherapy Clinics of Georgia
Radiotherapy Clinics of Georgia is a Center of Excellence for prostate cancer treatment and research. Each year hundreds of men travel to receive prostate cancer treatment in Atlanta, Georgia from RCOG. RCOG is one of the oldest prostate seed implant programs in the world. The first prostate implant for prostate cancer at RCOG was performed in 1977, and the first patient was treated with the combination therapy now called ProstRcision in 1979. Dr. Frank Critz, founder and medical director of RCOG, developed the ProstRcision procedure and has treated more than 8,000 patients with the disease in the past 25 years. RCOG is the only source for ProstRcision, in which two forms of radiation therapy are used to destroy the prostate gland. To date, nearly 12,000 men have received treatment with ProstRcision at RCOG's seven Metro Atlanta clinics. To learn more, please visit rcog.com.
###