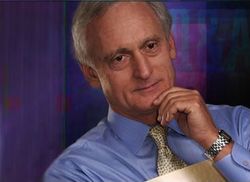 Prostate cancer is an illness that will touch one in every six men
Atlanta, GA (PRWEB) January 19, 2009
For one week in January, metro Atlanta men will have the opportunity to receive a free and potentially life-saving prostate cancer screening through the Prostate Proactivity Campaign, an educational outreach effort by Radiotherapy Clinics of Georgia (RCOG) and NewsTalk 750 WSB.
The Prostate Proactivity Campaign aims to provide Atlantans with information pertaining to prostate health. According to the American Cancer Society, prostate cancer is the second leading cause of cancer death in American men, and one in six men will be diagnosed with the disease during his lifetime. However, with early detection and proper prostate cancer treatment the cure rate is nearly 100 percent.
"Prostate cancer can be cured if properly treated. And the earlier the diagnosis, the better the long-term chance of cure. This is why it is worth being knowledgeable about, and tested regularly, for this disease. Keep in mind that prostate cancer is typically slow growing, so men who are diagnosed have the time to learn about the treatment methods that lead to cure," said Dr. Frank Critz, medical director and director of prostate cancer research at RCOG.
Prostate cancer is detected through a simple blood test known as a PSA test, which determines the level of prostate-specific antigen in the body. Men 50 years of age and older should be screened annually for prostate cancer. African American men and men with a family history of prostate cancer need to begin testing at 40 years of age, as they are at a higher risk of prostate cancer.
"Prostate cancer is an illness that will touch one in every six men," said Dan Kearney, vice president and general manager of NewsTalk 750 WSB. "NewsTalk 750 WSB is committed to providing strong community support, and we are happy to bring these free screenings to the Atlanta community for the third year in a row."
Prostate Proactivity kicks off on Martin Luther King Jr. Day (January 19) with a prostate cancer screening at South Dekalb Mall (2081 Candler Road) in Decatur. Participating sponsor McDonalds will provide breakfast for this and all other screenings. Additional dates and locations include:

Tuesday, January 20, 9:00 a.m.-5:00 p.m. - Kroger, 2655 Freedom Parkway, Cumming
Wednesday, January 21, 9:00 a.m.-5:00 p.m. - Kroger, 3305 Centerville Highway, Snellville
Thursday, January 22, 9:00 a.m.-5:00 p.m. - Kroger, at 3700 Salem Road, Covington
Friday, January 23, 9:00 a.m.-5:00 p.m. - Kroger, 1160 Moreland Avenue, Atlanta
Saturday, January 24, 9:00 a.m.-5:00 p.m. - Mall of Georgia, 3333 Buford Drive, Buford
Sunday, January 25, 9:00 a.m.-5:00 p.m. - Town Center at Cobb, 400 Ernest W Barrett Parkway, Kennesaw
Representatives from RCOG will be on hand at events to provide information about prostate health, prostate cancer treatment options and cure rates. The 'Take Control of Your Prostate' pamphlet will be available at metro Atlanta Kroger Pharmacies and RCOG clinics in January.
If you have prostate cancer questions, or to learn more about prostate cancer surgery and Radiotherapy Clinics of Georgia, visit RCOG.com and ProstRcision.com or call 1-800-952-7687.
About Radiotherapy Clinics of Georgia:
Radiotherapy Clinics of Georgia is a Center of Excellence for prostate cancer treatment and research. Each year hundreds of men travel to receive prostate cancer treatment in Atlanta, Georgia from RCOG. RCOG is one of the oldest prostate seed implant programs in the world. The first prostate implant for prostate cancer at RCOG was performed in 1977, and the first patient was treated with the combination therapy now called ProstRcision in 1979. Dr. Frank Critz, founder and medical director of RCOG, developed the ProstRcision procedure and has treated more than 8,000 patients with the disease in the past 25 years. RCOG is the only source for ProstRcision, in which two forms of radiation therapy are used to destroy the prostate gland. To date, nearly 12,000 men have received treatment with ProstRcision at RCOG's seven Metro Atlanta clinics. To learn more, please visit rcog.com.
###