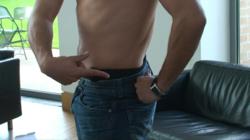 Dr. Allen's device for prostate care terminates the swelling and enlargement of the prostate relieving pain and other symptoms gradually.
London, UK (PRWEB) July 05, 2012
Prostate problems that have seen unsuccessful attempts to be treated with antibiotics and medications, i.e. benign prostatic hyperplasia (BPH) and chronic prostatitis or chronic pelvic pain syndrome (CP/CPPS), can now be treated with the new Dr. Allen's device, Fine Treatment reveals. No antibiotics or medications are involved while a user is wearing Dr. Allen's device for prostate care. Moreover, some patients with CP/CPPS should not have been prescribed antibiotics at all in the first place when no bacteria can be found.
Prostatitis: the Role of Antibiotic Treatment, the study supported by the National Institutes of Health (NIH) in 2003 underlines: "There is no consensus regarding the role of antibiotic treatment in patients with non-inflammatory CPPS and asymptomatic prostatitis." The most common side-effects of antibiotics are diarrhoea, feeling sick and vomiting that lead to fatigue, and antibiotics may also destroy the body's harmless bacteria that stop micro-organisms, such as fungi, growing out of control. This side-effect is more common if you have been taking antibiotics for an extended period of time.
BPH drugs are risky as sexual problems may follow. Researchers from the Boston University School of Medicine (BUSM), in collaboration with their colleagues from Denmark, Germany and Lahey Clinic, have found that 5a-reductase inhibitors (5a-RIs), while improving urinary symptoms in patients with benign prostatic hyperplasia (BPH), produce significant adverse effects in some individuals, including loss of libido, erectile dysfunction (ED), ejaculatory dysfunction and potential depression. These findings were published in the Journal of Sexual Medicine in 2011.
"In one of the local surveys carried out in my clinic, it was found that erectile dysfunction, one of the consequences of prostatectomy, was the foremost point of concern for even the elderly suffering from benign prostatic hyperplasia," says Dr. Ahmad Raza. "New Thermobalancing therapy not only caters for your sexual life, it also helps prolonging it by increasing the blood supply of the whole region."
You can watch a short video: http://www.youtube.com/watch?v=dCFy_jZgCLw, that explains how this natural therapy has reversed prostate enlargement.
"Prostate problems, including inflammation and prostate growth, ought to be treated locally," says Dr. Simon Allen. "Dr. Allen's device for prostate care terminates the swelling and enlargement of the prostate relieving pain and other symptoms gradually."
For details, please visit Fine Treatment at
http://www.finetreatment.co.uk/prostatetreatmentbph/prostatitistreatment.html.
About Dr. Simon Allen and Fine Treatment:
Dr. Simon Allen is a highly experienced medical professional. His specialty is in the internal medicine and cardio-vascular field. He has treated patients after a heart attack, with kidneys problems, including kidney stones disease, prostate and spine conditions. Fine Treatment exclusively offers Dr Allen's devices for chronic prostatitis and BPH, coronary heart disease, dissolving kidney stones, as well as upper and lower back pain and sciatica treatment.