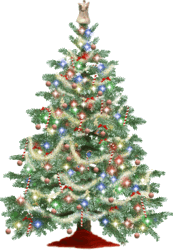 Dr. Allen's therapeutic device helps to maintain male sexual function supporting overall health and well-being at Christmas and in the New Year.
London, Uk (PRWEB) December 22, 2012
Lorenzo, from Québec, Canada sends best wishes to Fine Treatment for Christmas and in the New Year, as the Thermobalancing therapy has helped him to alleviate the awful symptoms of chronic prostate conditions. "I've worn Dr. Allen's device for 1 year and 2 months. It helps me a lot and is working as usual", he says. It is particularly noteworthy that the symptoms of BPH and chronic prostatitis have been eliminated naturally, without resort to additional treatment options.
"I'm 63 years old and every year I suffered twice or more from urinary tract infection or maybe prostatitis and enlarged prostate that made urinating a problem. I take different kinds of antibiotics and the problems slightly disappeared then came back. But when I wear the device I do not encounter that problem. Thank you for your device," shares Lorenzo.
It is a remarkable example of health benefits men can get from the Thermobalancing therapy. There are no miracles. "The blood is a powerful, freeing, and protecting provision from God", says the AllAboutGOD.com website. Well, science shows the built-in restorative mechanism inside our body helps us to recover from different health conditions. What the Thermobalancing therapy does is that it activates this natural restorative mechanism at the level of capillaries, i.e. tiny blood vessels present everywhere in the body.
The Thermobalancing therapy utilizes the property of a natural thermo-element to accumulate body's emitted heat and maintain the body's normal temperature in the affected prostate improving the blood flow in it, letting the blood treat this organ. Worn as a belt, Dr. Allen's Device for Prostate Care is specially designed to be in close proximity to the prostate gland. The video: http://www.youtube.com/watch?v=dCFy_jZgCLw shows medical documents describing how this natural therapy has reversed benign prostatic hyperplasia.
Contrary to this natural therapy, conventional treatment options can damage the quality of life irreversibly. Retrograde ejaculation is, according to The George Washington University Hospital, as common as in 85% after transurethral resection of the prostate (TURP). Though many urologists claim it is not a serious problem, a lot of men sharing their experiences in Men's-Health Forum on Retrograde Ejaculation after Prostate Surgery describe this condition as dreadful. For instance, a message posted on 25 June 2011 notes, "Do not get laser prostate surgery – if you still enjoy having sex, you will not afterwards – they don't tell you everything!"
"Fine Treatment is pleased to receive warm customer feedback. We are proud to be able to provide a safe and effective prostate treatment, particularly for benign prostatic hyperplasia and chronic prostatitis," says Dr. Simon Allen. "Dr. Allen's therapeutic device helps to maintain male sexual function supporting overall health and well-being at Christmas and in the New Year."
For details, visit Fine Treatment at http://finetreatment.com/bph-treatment-prostate-enlargement.
About Dr. Simon Allen and Fine Treatment:
Dr. Simon Allen is a highly experienced medical professional. His specialty is in the internal medicine and cardio-vascular field. He has treated a wide range of chronic diseases, including patients after a heart attack, with kidneys problems, including kidney stones disease, prostate and spine conditions, as well as metabolic disorders. Fine Treatment exclusively offers Dr. Allen's devices for chronic prostatitis and BPH treatment, coronary heart disease, dissolving kidney stones, as well as back pain and sciatica relief.