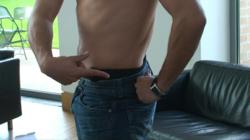 Dr. Allen's therapeutic device is widely affordable, and helps to maintain male sexual activity and well-being.
London, UK (PRWEB) December 15, 2012
It is not a secret that conventional treatments can have a negative impact on men's sexual activity as the American Urological Association Foundation warns, "Erectile dysfunction, or impotence, is a possible complication following prostate surgery", and according to studies conducted at different universities, such as George Washington or Harvard, the most common medications for enlarged prostate lessen sex drive and may develop impotence; so the prostate condition improvement with Dr. Allen's Device for Prostate Care gives a chance to preserve a normal sexual life and overall well-being, Fine Treatment reveals.
The National Institutes of Health (NIH) states, "it is important that the long-term safety and efficacy of drugs intended for chronic administration in men with BPH be well understood," says the Harvard University paper on 'BPH medications may cause sexual dysfunction'. Dr. Morgentaler underlines: "There are a number of drugs that may lessen sex drive, including the BPH drugs finasteride (Proscar) and dutasteride (Avodart)."
"Incontinence and erectile dysfunction are the two most common side effects of prostate surgery. Erectile dysfunction can occur if nerves are damaged during surgery," states the article 'What Can Trigger Erectile Dysfunction?' in E-HealthMD.
It's well understood that sex is good for men in ways one may never have imagined. Having sex could lower your stress, and your blood pressure. Thirty minutes of sex burns 85 calories or more, and having sex may be good for your heart. A 20-year-long British study shows that men who had sex twice or more a week were half as likely to have a fatal heart attack than men who had sex less than once a month. Also more ejaculations may make prostate cancer less likely, says Doheny's article on '10 Surprising Health Benefits of Sex'.
Contrary to medications and surgeries, Dr. Allen's therapeutic device helps to reduce the size of the prostate naturally. Worn as a belt, Dr. Allen's Device for Prostate Care works 24 hours a day and creates an ideal environment for blood to pass through capillaries in the affected prostate tissue. The improved blood flow cleanses the prostate and over time allows the body to repair itself through its own restorative mechanisms. Please watch a short informative video: http://www.youtube.com/watch?v=V5xidswhxJM.
""Fine Treatment offers a safe and effective prostate treatment, particularly for benign prostatic hyperplasia and chronic prostatitis," says Dr. Simon Allen. "Dr. Allen's therapeutic device is widely affordable, and helps to maintain male sexual activity and well-being."
For details, visit Fine Treatment at http://finetreatment.com/bph-treatment-prostate-enlargement.
About Dr. Simon Allen and Fine Treatment:
Dr. Simon Allen is a highly experienced medical professional. His specialty is in the internal medicine and cardio-vascular field. He has treated a wide range of chronic diseases, including patients after a heart attack, with kidneys problems, including kidney stones disease, prostate and spine conditions, as well as metabolic disorders. Fine Treatment exclusively offers Dr. Allen's devices for chronic prostatitis and BPH treatment, coronary heart disease, dissolving kidney stones, as well as back pain and sciatica relief.