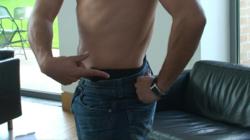 The Thermobalancing therapy terminates BPH progression at any age, protecting men's well-being from side effects associated with prostate removal procedures.
London, UK (PRWEB) September 22, 2012
Fine Treatment patients frequently report that a notable improvement to BPH lower urinary tract symptoms (LUTS) in about 3 months, firstly during the day and later in the night without any damage to the prostate, while a new non-surgical attempt to shrink the prostate purposefully destroys its tissue, with the cost of operation being $655, reports Daily News & Analysis, September 21st, 2012.
The procedure – Prostatic Artery Embolisation (PAE) – involves using a tiny angiography catheter passed into the prostate artery reducing or cutting the blood supply to the organ, thus the tissue dies and the prostate shrinks. One doctor said the procedure doesn't come with any of the risks associated with surgery. However, another urologist said the procedure might not be recommended for treatment of enlarged prostate because of difficult catheterisation of prostatic artery and possibility of bladder necrosis (death of its tissue), Daily News & Analysis reports..
Moreover, nobody can guarantee that any prostate removal procedure will result in life being normal again. For instance, Men's-Health forum on Retrograde Ejaculation after Prostate Surgery shares different posts expressing patients' reality. So a message of 29 July 2008 says, "I am a 56 YO and had the PVP. Big mistake. I became suicidal"; or the post dated 25 June 2011 reads, "Do not get laser prostate surgery – if you still enjoy having sex, you will not afterwards – they don't tell you everything!" On 5 June 2011 a man shares, "I would rather get up 4 times a night and still be able to ejaculate rather than get up twice nightly and have permanent retro. My butcher overplayed the benefits of the surgery".
Dr. Allen's therapeutic device terminates enlarged prostate effectively and is easy to wear as it consists of a soft belt with a natural thermo-element in it. This thermo-element is applied to the coccyx area that helps natural warmth to reach the prostate thoroughly. No electronics or batteries are involved. Costing about $130, Dr Allen's Device for Prostate Care offers great value for money. Several testimonials confirm that Thermobalancing therapy developed by Dr. Simon Allen is helpful. Watch, for example, this video on its benefits for BPH: http://www.youtube.com/watch?v=dCFy_jZgCLw.
"New Thermobalancing therapy is safe and easy to achieve, and moreover offers a massive financial relief for individuals potentially saving tens of thousands of US Dollars," says Dr. Allen. "The Thermobalancing therapy terminates BPH progression at any age, protecting men's well-being from side effects associated with prostate removal procedures."
Read more at http://www.finetreatment.co.uk/prostatetreatmentbph/prostatitistreatment.html.
About Dr. Simon Allen and Fine Treatment:
Dr. Simon Allen is a highly experienced medical professional. His specialty is in the internal medicine and cardio-vascular field, and he has treated patients after a heart attack, with kidneys problems, including kidney stones disease, prostate and spine conditions. Fine Treatment exclusively offers Dr Allen's devices for chronic prostatitis and BPH, coronary heart disease, dissolving kidney stones, as well as back pain treatment and sciatica relief.