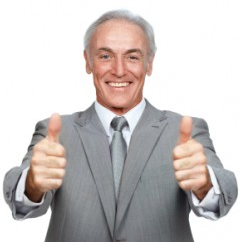 Dr. Allen's therapeutic devices are designed exclusively for the treatment of chronic conditions, such as enlarged prostate, chronic prostatitis, back pain and coronary heart disease.
London, UK (PRWEB) January 18, 2013
Fine Treatment recommends Thermobalancing therapy as a cost-effective natural approach to the treatment of chronic back pain prostate enlargement and coronary heart disease that reaches the affected organs directly and treats them by improving blood circulation locally. This treatment option helps to minimize the resort to medications and surgeries, which are typically risky and harmful to general health, expensive and time consuming, while Dr. Allen's Devices are designed to adopt this therapy for home use.
According to the article titled 'Health Care Expanded' in The New Falcon Herald, of January 2013, The Patient Protection and Affordable Care Act of 2010, also known as Obamacare, was enacted in March 2010, and ruled constitutional by the U.S. Supreme Court in June 2012. "Most of the changes implemented through the end of the year have affected insurance companies and Medicare administration. However, the combined impact of more patients and fewer medical doctors accepting government program insurance could result in more people seeking preventive and alternative care."
Not only Obamacare pushes natural therapies to be a preferred choice of treatment; people themselves are increasingly trying to find a sustainable way of staying healthy. "Whether you're curious about alternative medicine, or looking for ways to lessen your dependence on prescriptions and conventional medical interventions, the following five books will provide ample food for thought," says Helen Jupiter in an article 'describing 5 books that explore medical treatment, from conventional to alternative', posted on 14 January 2013 in Mother Nature Network.
Fine Treatment has recently launched a new website for people to access more information on how to tackle different chronic internal disorders or improve the condition of an affected organ. For instance, Dr. Allen's device for prostate treatment works 24 hours a day by improving local blood flow that cleanses the prostate over time. Here you can watch a short informative video on BPH treatment with Thermobalancing therapy: http://www.youtube.com/watch?v=V5xidswhxJM.
The feedback page of the FineTreatment.com website contains case studies on how Dr. Allen's devices have helped to recover from chronic ailments. Regarding chronic prostatitis, for example, Timo, 38, from Finland used to suffer for quite a long time with front side pains and painful peeing urgency a few times a day, low sex drive. "I am depressed because no medication helps", wrote Timo before starting to wear Dr. Allen's device. After 5 months of its use, he provided new personal feedback: "not a problem with the prostate condition at a moment, since June, so I am not wearing the device any longer".
"Thermobalancing therapy is a unique way of treating organs locally, and helps to get rid of chronic internal diseases naturally," says Dr. Allen. "Dr. Allen's therapeutic devices are designed exclusively for the treatment of chronic conditions, such as enlarged prostate, chronic prostatitis, back pain and coronary heart disease."
For details, visit Fine Treatment at http://finetreatment.com/bph-treatment-prostate-enlargement.
About Dr. Simon Allen and Fine Treatment:
Dr. Simon Allen is a highly experienced medical professional. His specialty is in the internal medicine and cardio-vascular field. He has treated a wide range of chronic diseases, including patients after a heart attack, with kidneys problems, including kidney stones disease, prostate and spine conditions, as well as metabolic disorders. Fine Treatment exclusively offers Dr. Allen's devices for chronic prostatitis and BPH treatment, coronary heart disease, dissolving kidney stones, as well as back pain and sciatica relief.