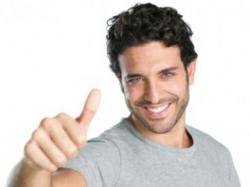 Dr. Allen's therapeutic device is the best health-giving gift for Christmas and the New Year.
London, UK (PRWEB) December 25, 2012
This Christmas time Fine Treatment has received a number of customer enquiries concerning the power of faith and self-healing. A quote from The Bible says, "He healed everybody who came to Him" (Acts 10:38, Matthew, Luke 6:19). So it has been highlighted that the belief in Jesus would bring self-healing.
Interestingly, "the blood is a powerful, freeing, and protecting provision from God", says the AllAboutGOD.com website. Scientific research shows that blood is an important healing factor, and the improved blood circulation in and around an impaired organ of the body facilitates its healing. So Fine Treatment recommends the Thermobalancing therapy for the treatment of common chronic conditions. It improves the blood flow locally in the affected organ, which can be the heart, kidneys, prostate or others.
An article in the Great Bible Study on 'Is it God's will to heal you?' explores: "Why is it so important to know that it's God's will to heal us? Because when we approach God for something, we are told to have faith and believe that we will receive what we are asking, and we will receive it."
While staying positive – believing in a positive outcome – is an important healing factor, it may not be enough. The natural Thermobalancing therapy has its roots in scientific research on the functioning of capillaries, i.e. small blood vessels present everywhere in the body. The therapy has demonstrated effectiveness in the treatment of impairments with improved blood circulation at the capillary level.
Contrary to the natural and harmless treatment with the Thermobalancing Therapy and the enabling it Dr. Allen's Devices, extracorporeal shock wave lithotripsy (ESWL) for kidney stones removal, and surgeries for BPH or heart, are risky as complications and additional health problems can follow.
Commenting on its efficacy, Dr. Allen's Device for Prostate Care helps to reduce the size of the prostate naturally. Dr. Allen's therapeutic device works 24 hours a day and creates an ideal environment for blood to pass through capillaries in the affected prostate tissue. The improved blood flow cleanses the prostate and over time allows the body to repair itself through its own restorative mechanisms. Please watch a short informative video: http://www.youtube.com/watch?v=V5xidswhxJM.
Also, the Thermobalancing therapy is the safest way to pass a kidney stone. And it helps to save money by avoiding harmful ESWL and surgeries. The costs of ESWL in the USA, according to the New Choice Health, Medical Costs Comparison, vary tremendously from, $13.700 to $29.000. Moreover, shock waves cannot be used for large kidney stones and cannot prevent a recurrence of kidney stones.
Dr. Allen's device for heart treatment starts to work straightaway, and the users experience its benefits from day one of wearing it. Dr. Mohamed S. Awad, Medical Doctor, Tanta University Hospitals, Egypt explains, "The new Thermobalancing Therapy by Dr. Allen increases the blood flow inside the heart tissue and in the coronary arteries, thus improving the condition of heart muscle. Dr. Allen's device is considered effective at every phase of heart diseases and can relieve chest pain and other symptoms associated with myocardial infarction or angina pectoris."
"The improvement of blood flow in an affected area is the most effective and safe treatment approach, particularly for internal chronic diseases such as BPH, kidney stones and coronary heart disease," says Dr. Simon Allen. "Dr. Allen's therapeutic device is the best health-giving gift for Christmas and the New Year."
For details, visit Fine Treatment at http://finetreatment.com/bph-treatment-prostate-enlargement.
About Dr. Simon Allen and Fine Treatment:
Dr. Simon Allen is a highly experienced medical professional. His specialty is in the internal medicine and cardio-vascular field. He has treated a wide range of chronic diseases, including patients after a heart attack, with kidneys problems, including kidney stones disease, prostate and spine conditions, as well as metabolic disorders. Fine Treatment exclusively offers Dr. Allen's devices for chronic prostatitis and BPH treatment, coronary heart disease, dissolving kidney stones, as well as back pain and sciatica relief.