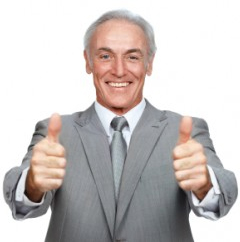 Men don't need to worry about side effects of prostate drugs and complications after surgeries, while undergoing a natural treatment with Dr. Allen's therapeutic device.
London, UK (PRWEB) January 11, 2013
Chronic prostatitis and prostate enlargement can lead to sexual dysfunction as the primary cause or after undergoing treatments with prescribed medications or surgeries, whereas the Thermobalancing therapy relieves pain and restores prostate function naturally, improving libido and potency, Fine Treatment reveals. When men experience minor signs of sexual weakness, a healthy lifestyle or herbal medicine may help; however, when a problem becomes chronic, a wrongly chosen treatment can affect their quality of life in the long-term.
'A healthy lifestyle actually is an invaluable part of a passionate sex life. Our libido and sexual response are strongly linked to our physical health, and when we aren't taking care of ourselves physically, it can affect us sexually', states the article 'Sex life lousy? Blame bad health choices', by Dr. Laura Berman, Chicago Sun-Times, January 3, 2013
The article in Health-India titled 'Can herbs boost your sex life?' of January 9, 2013 cites data on individuals with erectile dysfunction improving their sexual performance after taking tablets made with ginseng, a plant used by the Chinese as an aphrodisiac. Scientists at the Yonsei University College of Medicine in Seoul recruited 119 men with erectile dysfunction. While half took four tablets a day containing extracts of Korean ginseng berry, the rest took identical dummy pills. After eight weeks the results showed a small but significant improvement in sexual function in the ginseng group compared to those on the dummy tablets.
However, sexual dysfunctions caused by chronic prostatitis or prostate enlargement cannot be improved by changing the lifestyle or taking herbs alone. Furthermore, medication and surgeries can make things even worse. According to the Mayo Clinic, the most common used alpha blockers: terazosin, doxazosin (Cardura), tamsulosin (Flomax) - may cause a condition called retrograde ejaculation, i.e. semen going back into the bladder rather than out the tip of the penis; and 5 alpha reductase inhibitors (Proscar) and dutasteride (Avodart) may cause sexual side effects including impotence (erectile dysfunction).
The impact of surgeries can be even worse. So men should choose carefully how to treat their prostate safely. Contrary to medications and surgeries, Dr. Allen's Device for Prostate Care improves the blood circulation inside the prostate tissue that helps to restore the organ naturally. Please watch a brief informative video: http://www.youtube.com/watch?v=V5xidswhxJM.
"The Thermobalancing therapy improves male sex life by treating the affected prostate without adverse side effects," says Dr. Simon Allen. "Men don't need to worry about side effects of prostate drugs and complications after surgeries, while undergoing a natural treatment with Dr. Allen's therapeutic device."
For details, visit Fine Treatment at http://finetreatment.com/bph-treatment-prostate-enlargement.
About Dr. Simon Allen and Fine Treatment:
Dr. Simon Allen is a highly experienced medical professional. His specialty is in the internal medicine and cardio-vascular field. He has treated a wide range of chronic diseases, including patients after a heart attack, with kidneys problems, including kidney stones disease, prostate and spine conditions, as well as metabolic disorders. Fine Treatment exclusively offers Dr. Allen's devices for chronic prostatitis and BPH treatment, coronary heart disease, dissolving kidney stones, as well as back pain and sciatica relief.