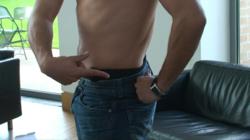 The side-effects free Dr. Allen's therapeutic device helps men to recover from chronic prostatitis and reduces the size of enlarged prostate improving potency and libido.
London, UK (PRWEB) December 28, 2012
Fine Treatment argues that Dr. Allen's Device, which provides a special therapy for chronic prostatitis/ chronic pelvic pain syndrome, as well as for enlarged prostate, needs to be used in the first instance as it improves the prostate gland's condition naturally. On the other side, this December news has seen Dr. Teitelbaum suggesting that the longer courses of antibiotics may help – but can also weaken the man taking them due to their side effects, while John Dorschner has raised doubts over the necessity of aggressive prostate treatment options but has not explained how to avoid them.
The article 'A Doctor Discusses Pelvic Pain in Men: Causes & Management' by Jacob Teitelbaum, MD, December 19, 2012, underlines: when no infection is found, it is called prostadynia. It is also known as chronic nonbacterial prostatitis, or chronic pelvic pain syndrome (CPPS). Treatment for this condition needs to be followed for many months, since anti-infectious agents have difficulty reaching the prostate.
While antibiotics are important for acute prostatitis, they cannot help at the chronic stage. According to the Prostatitis Foundation, the American Urological Association Meeting of 2004 revealed, "Although researchers are still looking for a possible infectious cause of CPPS (among others), a large trial of antibiotics showed that this most commonly prescribed therapy doesn't help men with longstanding, refractory CPPS."
According to the National Institutes of Health (NIH), "chronic nonbacterial prostatitis is a condition that causes long-term pain and urinary symptoms. Treatment for nonbacterial prostatitis is difficult." E-MedExpert concludes, "Continued use of antibiotics, especially broad-spectrum antibiotics, can seriously disrupt the normal ecology of the body and render anyone more susceptible to pathogenic (disease causing) bacteria, yeast, viral and parasitic infection."
The Thermobalancing Therapy improves the condition of the prostate gland naturally and eases the signs of CP/CPPS gradually. It works at the capillary level without resorting to other treatment methods. Dr. Allen's Device for Prostate Care enabling the therapy is now available internationally. Please watch a concise video: https://www.youtube.com/watch?v=gBUkF1dGJ3A.
The article 'Frequency of seniors' surgeries varies by geography' of December 26, 2012, by John Dorschner, says that elderly residents of Miami Beach on Medicare are far more likely to have procedures done to their prostates than the national average. Shannon Brownlee, lead author of the latest report raised concerns over their necessity, for instance, the issue is that PSA tests can produce false positives that lead to unnecessary biopsies, and even if older men are shown to have prostate cancer, procedures to deal with it can be problematic.
"A protection of men's overall health and well-being must come first. The Thrmobalancing therapy can treat the prostate as an independent treatment option, without the risk of any complications from conventional treatments of enlarged prostate and chronic prostatitis," says Dr. Simon Allen. "The side-effects free Dr. Allen's therapeutic device helps men to recover from chronic prostatitis and reduces the size of enlarged prostate improving potency and libido."
For details, please visit Fine Treatment at http://finetreatment.com/bph-treatment-prostate-enlargement.
About Dr. Simon Allen and Fine Treatment:
Dr. Simon Allen is a highly experienced medical professional. His specialty is in the internal medicine and cardio-vascular field. He has treated a wide range of chronic diseases, including patients after a heart attack, with kidneys problems, including kidney stones disease, prostate and spine conditions, as well as metabolic disorders. Fine Treatment exclusively offers Dr. Allen's devices for chronic prostatitis and BPH treatment, coronary heart disease, dissolving kidney stones, as well as back pain and sciatica relief.