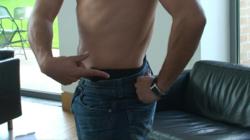 Dr. Allen's therapeutic device reduces lower urinary tract symptoms caused by prostate enlargement without any complications.
London, UK (PRWEB) May 25, 2012
With the new Thermobalancing therapy, typically the users experience a notable improvement to the BPH symptoms in about 3 months time of wearing Dr Allen's device, firstly during the day and later in the night, states Fine Treatment. And the condition will improve further over time. So BPH drugs and prostate surgeries which may harm a man's general health can be avoided.
The American Urological Association states that men have to take drugs finasteride or dutasteride for 6 to 12 months and these medications can cause sexual side effects. Other BPH medications such as Tamsulosin and Alfuzosin should be taken for years and can develop dizziness upon standing, vertigo and ejaculation disorders.
According to the healthrevelations.com, "Now, a new survey shows how most men who undergo prostate surgery have no idea what they're in for — and a year after the procedure, most of them are positively stunned by the loss in quality of life… not to mention all the adult diapers they need."
According to the National Institutes of Health (NIH), a few avoidable risk factors for the development of lower urinary tract symptoms (LUTS) have been identified, such as obesity, cigarette smoking, elevated blood pressure and alcohol consumption. However, according to the prostateproblemcenter.com: "Every day a large number of men (approximately 13,000 in the US alone) consult their doctors about various problems associated with urination and come away having learned that they are suffering from an enlarged prostate."
Contrary to drugs and prostate surgeries, which are often advocated by urologists, Dr. Allen's device starts to shrink the prostate slowly but without delay, so the symptoms' relief comes gradually, firstly in the day and later at night. It should be noted that the muscle tone plays an important role in urination. Dr. Allen's therapeutic device helps to reduce the size of the prostate giving more space for urine to pass. When men rest at night, the mass of the relaxed prostate presses against the urinary tube as before; throughout the day, however, an increased muscles' activity moves the reduced in size prostate quicker easing urination. With the further improvement to the prostate condition LUTS diminish during day and then at night. Watch, for instance, a short video http://www.youtube.com/watch?v=dCFy_jZgCLw.
"A protection of men's well-being from harmful BPH drugs and prostate surgeries is an important issue," says Dr. Allen. "Dr. Allen's therapeutic device reduces lower urinary tract symptoms caused by prostate enlargement without any complications."
Read more about the new therapy and Dr. Allen's therapeutic device for prostate care at http://www.finetreatment.co.uk/prostatetreatmentbph/prostatitistreatment.html.
About Dr. Simon Allen and Fine Treatment:
Dr. Simon Allen is a highly experienced medical professional. His specialty is in the internal medicine and cardio-vascular field, and he has treated patients after a heart attack, with kidneys problems, including kidney stones disease, prostate and spine conditions. Fine Treatment exclusively offers Dr. Allen's devices for the treatment of prostate, including chronic prostatitis and BPH, coronary heart disease, dissolving kidney stones, as well as upper and lower back pain and sciatica relief.