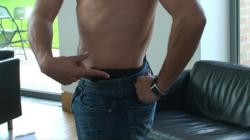 Men ought to use the Thermobalancing Therapy as soon as BPH has been diagnosed to prevent themselves from prostate removal procedures.
London, UK (PRWEB) April 11, 2012
Fine Treatment recommends use of new Thermobalancing Therapy as an active treatment of prostate enlargement immediately as a prostate problem has been diagnosed. Firstly, this therapy is highly effective. Secondly Dr. Allen's device provides natural therapy which is side effects free. Thirdly, men can use it at home and everyday life easily. And, fourthly, it is the most cost-effective BPH treatment option. The sooner this natural treatment is started the better outcome usually is.
With the price under $130, including delivery, Dr. Allen's Device for Prostate Care favorably compares to all other BPH treatment options which can cost thousands of dollars, particularly are expensive different surgical removal procedures. According to Modern Medicine the cost of radical prostatectomy averaged $8,130 and accordingly to the Medical Tourism, the average cost of a TURP procedure in the USA is roughly between $5,000 and $6,000, and doesn't include the fees of the urologist or anesthesiologist.
Despite the fact that Dr. Allen's Device for Prostate Care is a natural treatment, it is very active as works all hours while it is applied to the body in the projection of the prostate on the back. A natural thermo-element creates an ideal environment for capillaries to stabilize the temperature inside the prostate tissue. It improves the blood flow which cleanses the prostate naturally reducing the prostate gland in size. Thus, the need in prostate removal procedures goes away. Several testimonials confirm that Dr. Allen's device helps to recover from a prostate problem. See, for instance, the video about the efficacy of this therapy for BPH, http://www.youtube.com/watch?v=dCFy_jZgCLw.
"An active natural prostate treatment offered by Fine Treatment gives men a unique opportunity to help the body to prevent the progression of prostate enlargement," says Dr. Allen. "Men ought to use the Thermobalancing Therapy as soon as BPH has been diagnosed to prevent themselves from prostate removal procedures."
Fine Treatment suggests a new approach to the treatment of BPH and encourages starting the Thermobalancing Therapy straightaway during the watchful stage of BPH to prevent a prostate surgery. For more details, please visit Fine Treatment at http://www.finetreatment.co.uk/prostatetreatmentbph/prostatitistreatment.html.
About Dr. Simon Allen and Fine Treatment:
Dr. Simon Allen is a highly experienced medical professional. His specialty is in the internal medicine and cardio-vascular field, and he has treated patients after a heart attack, with kidneys problems, including kidney stones disease, prostate and spine conditions. Fine Treatment exclusively offers Dr Allen's devices for chronic prostatitis and BPH treatment, coronary heart disease, dissolving kidney stones, as well as back pain and sciatica relief.