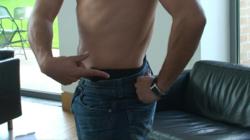 Dr. Allen's therapeutic device treats the prostate naturally preventing the resort to surgical procedures and complications.
London, UK (PRWEB) May 08, 2012
Urinary dysfunction over time becomes not only uncomfortable but also embarrassing to many men with BPH, and they are typically advised to undergo a surgery, despite associated complications which may have a dramatic impact on the quality of their life; on the contrary, new Thermobalancing Therapy treats different prostate problems naturally without complications, Fine Treatment reveals.
According to the The New York Times article, Regrets After Prostate Surgery, "Many men may have unrealistic expectations about life after prostate surgery, leading to high levels of regret."
Treatment for an enlarged prostate usually involves medication. If such medication treatment is not successful in a given enlarged prostate case, or causes adverse side effects, surgery is typically recommended. The most common surgery is transurethral resection of the prostate (TURP). This surgery involves a surgeon entering the body through the urethra and scraping away a part of the prostate gland. According to the National Institutes of Health (NIH), risks associated with this surgery include complications from anesthesia, significant pain during the recovery period, post-operative infection, urinary incontinence, and sexual side effects.
So, it is not surprising that many men are concerned about the potential risks and side effects of benign prostatic hyperplasia (BPH) treatment with surgical procedures and are highly interested in natural alternatives. So a very attractive treatment option for the embarrassing enlarged prostate symptoms is the new Thermobalancing Therapy, which is free from any side effects and has many health benefits to offer. Dr. Allen's device for prostate care improves the blood circulation inside the prostate gland that enables the therapy to eliminate the unnecessary overgrown tissue. The following video: http://www.youtube.com/watch?v=dCFy_jZgCLw shows medical evidence describing how this natural therapy has reversed BPH.
"The Thermobalancing Therapy improves the prostate condition without any side effects so there may be no need in any surgery at all," says Dr. Simon Allen. "Dr. Allen's therapeutic device treats the prostate naturally preventing the resort to surgical procedures and complications."
Dr. Allen's device for prostate care helps patients with BPH to avoid post-surgical complications. Read more at http://www.finetreatment.co.uk/prostatetreatmentbph/prostatitistreatment.html.
About Dr. Simon Allen and Fine Treatment:
Dr. Simon Allen is a highly experienced medical professional. He qualified as a medical doctor 40 years ago and subsequently headed a hospital. His specialty is in the internal medicine and cardio-vascular field, and he has treated patients after a heart attack, with kidney stones disease, prostate and spine conditions. Fine Treatment offers devices for a prostate treatment, to dissolve kidney stones, to relieve lower back pain and sciatica, for coronary heart disease treatment and angina relief.