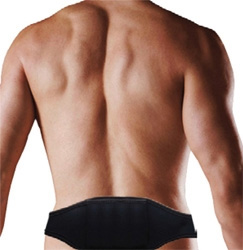 The Thermobalancing Therapy is the only natural treatment that helps to terminate prostate enlargement.
London, UK (PRWEB) January 11, 2012
According to Fine Treatment, benign prostatic hyperplasia (BPH) requires a stabilization of the normal temperature in the prostate tissue in order to terminate prostate enlargement. Medications do not cure the underlying problem and so cannot be a long-term solution. Each medication also comes with side effects rising health-safety concerns. These are particularly important as men have to take tablets several times a day often increasing the dosage or adding new medication.
According to the National Institute of Diabetes and Digestive and Kidney Diseases (NIDDK), over the years, researchers have tried to find a way to shrink or at least stop the growth of the prostate without using surgery. Approved medications included Proscar, which inhibits the production of the hormone DHT, and also a range of alpha blockers or the combination of these drugs. Treatment with medication usually starts at a lower dose. Later the dose typically increases as medication cannot improve the condition of a growing prostate gland. Consequently, it increases the risk of side effects, such as erectile dysfunction (ED) and impotence, headache and fatigue, weight gain and depression.
"Contrary to medication, the therapeutic device for prostate care is free from side effects," says Dr. Simon Allen. "The Thermobalancing Therapy is the only natural treatment that helps to terminate prostate enlargement."
Medical papers of one of Fine Treatment's patients are thoroughly examined by Oxford Innovation. The patient explains how he has shrunk his hugely enlarged prostate so that the open prostatectomy surgery has been cancelled. The patient had a hugely enlarged prostate weighting 130 grams, while a normal prostate's weight is up to 30 grams. As the patient describes, he could hardly believe that after he had been sedated on the operation table, the operation plan was changed. The final pre-op examination showed that the prostate had shrunk making a much less invasive Trans-Urethral-Resection of the prostate (TURP) a possibility. The weight of the extracted prostate was only 37 grams.
Fine Treatment offers Dr. Allen's Device for Prostate Care all over the world. The effective prostate enlargement treatment is important not only for men but also for their families. So the new Thermobalancing Therapy is good news to everyone. For more information, please visit http://www.finetreatment.co.uk/natural-alternative/prostate-treatment.html.
About Dr. Simon Allen and Fine Treatment:
Dr. Simon Allen has worked in different medical clinics and hospitals, and has treated patients with cardio-vascular and renal diseases, joints problems and has subsequently headed a hospital. Fine Treatment offers devices for BPH treatment and chronic prostatitis, for the treatment of a coronary heart disease and recovery after a heart attack, to dissolve kidney stones and to relieve back pain.
###