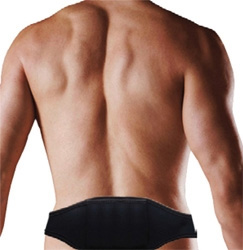 New Thermobalancing Therapy with the price $130 only has a proven efficacy and is the only safe treatment of prostate enlargement.
London, UK (PRWEB) February 12, 2012
There is no need for men to rush to take BPH drugs and to deal with side effects later when he can use new Thermobalancing Therapy, Fine Treatment reveals. Men should be aware that the longer-term use of prescription drugs to the treatment of prostate enlargement can have serious negative side effects. Furthermore, men won't have to spend money to the useless pills.
According to the National Institute of Diabetes and Digestive and Kidney Diseases (NIDDK), "treatments with medication usually start at a low dose. Later on the dose gradually increases as medication typically cannot improve the condition of a growing prostate gland. Consequently, it increases the risk of side effects, such as erectile dysfunction or impotence, headache and fatigue, weight gain and depression." However, according to the Consumer Reports, treating BPH with medication can run more than $100 per month.
So, the common question: "Why a man must turn to drugs quickly to treat prostate enlargement?" should be answered honestly. That is why according to the NKUDIC, there must be a watchful waiting stage in the treatment of BPH: "If your symptoms don't bother you too much, you may choose to live with them rather than take pills every day or have surgery." Thus, the answer on the question why men should waste thousands of dollars on drugs is obvious, it is not needed.
"Contrary to the Thermobalancing Therapy, current treatments with drugs are expensive and can lead to serious complications", says Dr. Allen. "New Thermobalancing Therapy with the price $130 only has a proven efficacy and is the only safe treatment of prostate enlargement."
The video testimonial: http://www.youtube.com/watch?v=V5xidswhxJM, for instance, shows how a man has not only eased the symptoms but has also shrunk his prostate at the watchful waiting stage. Dr Allen's Device for Prostate Care works 24 hours a day and creates an ideal environment for capillaries to stabilize the body temperature inside the prostate tissue. This reduces pressure in the prostate gland and improves the blood flow which cleanses the prostate naturally. For more details, please visit Fine Treatment at http://www.finetreatment.co.uk/prostatetreatmentbph/prostatitistreatment.html.
About Dr. Simon Allen and Fine Treatment:
Dr. Simon Allen is a highly experienced medical professional. His specialty is in the internal medicine and cardio-vascular field, and he has treated patients after a heart attack, with kidneys problems, including kidney stones disease, prostate and spine conditions. Fine Treatment exclusively offers Dr Allen's devices for chronic prostatitis and BPH treatment, coronary heart disease, dissolving kidney stones, as well as back pain and Sciatica relief.
###