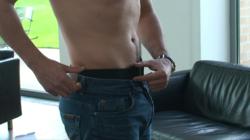 Dr. Allen's therapeutic device treats prostate enlargement well and can protect men from prostate removal procedures and complications that may follow.
London, UK (PRWEB) May 03, 2012
New Thermobalancing therapy supports wellbeing of men as the main focus of this natural prostate treatment is revolved around the safest approach and avoiding complications from widely used prostate removal procedures, highlights Fine Treatment. Most men above 60 and almost all men above 70 have some kind of an enlargement of the prostate. Despite the massive efforts of conventional and alternative treatments to help men to maintain well-being, an appropriate solution has not been established yet. The most common prostate treatment men face in their sixties and seventies are different prostate removal procedures.
Removing a portion of the prostate is less destructive option of surgical intervention and it can help decrease the size and reduce urinary problems. Several different surgical options exist for prostate operations, including laser surgery and laparoscopic prostate surgery. As with all surgical procedures, complications and risks exist, for instance, according to the American Urological Association Foundation, leaking urine may occur following any type of prostate surgery. Having short-term urinary incontinence is common, but the return of urinary control usually occurs less than a year following the surgery. Some men may also experience urinary retention. Scar tissue may partially block the urethra, which carries the urine out of the body. The retention may require a urinary catheter to fully drain the bladder.
That is why it is significant for men's wellbeing to use an appropriate solution for benign prostatic hyperplasia (BPH) to avoid complications that may jeopardize the patient's quality of life. Dr. Allen's device provides this exceptional prostate therapy protecting men from invasive procedures. Contrary to other treatment the Thermobalancing Therapy works all the time while the device is applied. By improving the blood circulation inside the prostate tissue it helps to restore it naturally. Oxford innovation recorded testimonials that confirm the benefits of this therapy. Please see the video, http://www.youtube.com/watch?v=V5xidswhxJM.
"Wellbeing in older men is an important issue when the treatment of BPH is under consideration," says Dr. Simon Allen. "Dr. Allen's therapeutic device treats prostate enlargement well and can protect men from prostate removal procedures and complications that may follow."
Dr. Allen's Device for Prostate Treatment does not need additional parts. Read more at http://www.finetreatment.co.uk/prostatetreatmentbph/prostatitistreatment.html.
About Dr. Simon Allen and Fine Treatment:
Dr. Simon Allen is a highly experienced medical professional. His specialty is in the internal medicine and cardio-vascular field, and he has treated patients after a heart attack, with kidneys problems, including kidney stones disease, prostate and spine conditions. Fine Treatment exclusively offers Dr Allen's devices for chronic prostatitis and BPH treatment, coronary heart disease, dissolving kidney stones, as well as back pain and Sciatica relief.