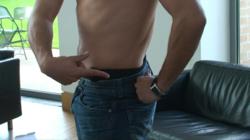 Dr. Allen's therapeutic device restores prostate health progressively helping men to enjoy their life.
London, UK (PRWEB) October 19, 2012
A recent article in the USA TODAY titled 'Advice to keep men healthy with age' by Janice Lloyd states that ageing can bring on special health concerns for men. Two key ones are: firstly, lower sex drive that should not be ignored by anyone in their 40s – it is common as affects 1 in 5 men, and might be a symptom of depression or a side-effect of a medication; and, secondly, prostate problems, for which Fine Treatment recommends Dr. Allen's device for Prostate Care designed to improve the prostate condition naturally.
Senior men's health is under the scope of researches working to find natural prevention of prostate diseases. The article on 'Men's multivitamins may help protect from cancer' of October 17, 2012, states that according to the Journal of the American Medical Association, a new study involving almost 15,000 healthy older male doctors who were followed for more than a decade, shows 8% reduction in cancer cases among those taking the vitamins.
Dr. Allen's therapeutic device provides the advanced Thermobalancing therapy without medications, operations and even electronics or batteries. Watch a video testimonial recorded by the Oxford Innovation Centre that demonstrates how to use Dr Allen's device and what its benefits are: http://www.youtube.com/watch?v=V5xidswhxJM.
A natural treatment for the prostate gland is important for every man, different problems after surgeries can be otherwise experienced. For instance, Men's-Health forum on Retrograde Ejaculation after Prostate Surgery shares a post of June 25, 2011, "Do not get laser prostate surgery – if you still enjoy having sex, you will not afterwards – they don't tell you everything!" Or another post dated October 2, 2011 says, "I'm 44 male, 8 months ago I had Holap operation for BPH and still now I'm living a nightmare. Do not touch your prostate. The annoying symptoms you have now are nothing compared to what you have after surgery."
"The senior men's well-being is widely discussed, and a particular attention is given to the issues of prostate health," says Dr. Simon Allen. "Dr. Allen's therapeutic device restores prostate health progressively helping men to enjoy their life."
For details, please visit Fine Treatment at
http://www.finetreatment.co.uk/prostatetreatmentbph/prostatitistreatment.html.
About Dr. Simon Allen and Fine Treatment:
Dr. Simon Allen is a highly experienced medical professional. His specialty is in the internal medicine and cardio-vascular field. He has treated a wide range of chronic diseases, including patients after a heart attack, with kidneys problems, including kidney stones disease, prostate and spine conditions, as well as metabolic disorders. Fine Treatment exclusively offers Dr Allen's devices for chronic prostatitis and BPH treatment, coronary heart disease, dissolving kidney stones, as well as lower back pain relief and sciatica treatment.